Projectors are getting a lot less expensive these days, what with China pumping out Pico projectors by the boat load and all. But did you know it's not that hard to convert an old slide projector to digital? [Alec Smecher] shows us how with a 1950's LaBelle 75 slide projector, and the result is pretty awesome.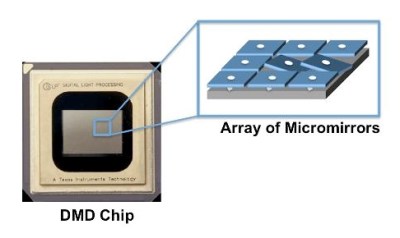 Digital projectors can use a few different technologies to work. The best, and brightest is DLP (Digital Light Processing) by Texas Instruments — which is pretty well the world-wide standard for high-end, high-lumen digital projection. It works by bouncing red, green, and blue light off of three DMD's (Digital Micromirror Devices) which have an array of tiny 2-position mirrors, with each representing a pixel.
One of the older technologies is LCD, which is even easier to understand. You shine white light through a color LCD, and there is your projection. All you need for a projector, then, is an LCD, a light source, and a bit of optics.
Since the slide projector already has the optics in place, doing a conversion like this is as simple as replacing the slide holder with an LCD (you'll have to remove the back light to make it transparent), and if you want, upgrading the expensive lamp to LED.
[Alec] is using a 2.2″ LCD, a Raspberry Pi to feed a video signal to it, and a 10W LED to power the entire thing. Since all those components are pretty small, it wasn't hard to fit everything inside the original projector's casing. Unfortunately the LCD he's using only has a resolution of 320 x 240, though we imagine he could upgrade it if he wants to.
Regardless of the resolution, the end result is a gorgeous antique projector, with a digital twist.
We've shared lots of DIY Projector builds over the years. And if you're looking for a higher resolution build, just use a desktop LCD!