This Friday at 5pm PST, [Sprite_tm] will be leading a Hack Chat talking about the ESP32.
[Sprite_tm] should require no introduction, but we're going to do it anyway. He's can install Linux on a hard drive. He can play video games on his keyboard. He built the world's tiniest Game Boy, and gave the greatest talk I've ever seen. Right now, [Sprite] is in China working on the guts of the ESP32, the next great WiFi and Bluetooth uberchip.
[Sprite] recently packed his bags and headed over to Espressif, creators of the ESP32. He's one of the main devs over there, and he's up to his neck in the varied and weird peripherals contained in this chip. His job includes porting NES emulators to a WiFi-enabled microcontroller. If you want to learn about the latest and greatest microcontroller, this is the guy you want to talk to, and he's taking all questions.
Note that we usually do these things earlier in the day but this week we start rolling at 5 PM Pacific Friday to help match up with [Sprite's] timezone. You can figure out when this event will happen with this handy time and date converter.
Here's How To Take Part: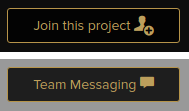 Our Hack Chats are live community events on the Hackaday.io Hack Chat group messaging. Log into hackaday.io, visit that page, and look for the 'Join this Project' Button. Once you're part of the project, the button will change to 'Team Messaging', which takes you directly to the Hack Chat.
You don't have to wait until Friday; join whenever you want and you can see what the community is talking about.
And Tindie Too
In addition to [Sprite]'s Hack Chat on Friday, we're going to have a Tindie Chat in the Tindie Dog Park on Friday at noon, Pacific time. You can figure out when that'll be in your local time by following this link.
In the Tindie Chat, we're going to be talking about all the aspects of selling hardware on Tindie. This is a phenomenal community that keeps on growing, and right now there's some really, really cool hardware being offered up from makers and creators around the world.
Upcoming Hack Chats
We have a few more Hack Chats on the books. On February 10th, we'll be talking RF with [Jenny List]. Sparkfun will be around for a Hack Chat on February 17th. If stats are your thing, we'll have a chat on the ins and outs of R in a few weeks.