While we're currently in an era of comparatively low gas prices, the last few decades have seen much volatility in the oil market. This can hit the hip pocket hard, particularly for those driving thirstier vehicles. Thankfully, modifications can help squeeze a few extra miles out of each gallon of dinosaur juice if you know what you're doing.
The art of striving for the best fuel economy is known as hypermiling, and involves a broad spectrum of tricks and techniques to get the most out of a drop of fuel. Let's dive in to how you can build a more efficient cruiser for getting around town.
Step 1: Know Thine Enemy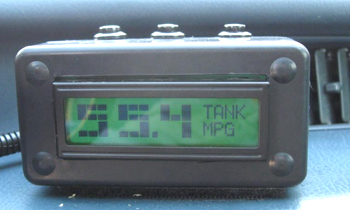 If you want to improve your fuel economy, the first step is to measure it. Without accurate measurement, it's impossible to quantify any gains made or optimise for the best performance. For those with modern cars, it's likely that there's already a trip computer built into the dash. Using this to track your fuel economy is the easiest solution. Instantaneous modes are useful to help improve driving habits, while average modes are great for determining the car's economy over time.
However, many older vehicles don't have such features installed as stock. Thankfully, there's a few ways to work around this. For those driving post-1996 vehicles outfitted with an OBD-II port, tools like Kiwi or Scangauge can often track fuel economy. Failing this, most fuel injected cars can be fitted with a device like the MPGuino that monitors fuel injection to calculate consumption. Fundamentally, all of these tools involve tracking the amount of fuel used per distance travelled. Factory tools and OBD-II gauges do it by using the car's standard hardware, while the MPGuino splices in to speedometer signals and injector triggers to do the same thing with an Arduino. If you do decide to install a custom device, make sure you calibrate it properly, else your figures won't bear much resemblance to what's going on in reality.
Of course, as long as your car has a working odometer and a fuel tank that doesn't leak, there's always the pen-and-paper method. Simply reset the trip odometer to zero after filling the tank to the brim. Then, when refilling the tank, fill all the way to the top, and divide the miles driven by the gallons of fuel added back to the tank. This isn't the most accurate method, as the nature of gas station pumps and automotive fuel tanks mean that tanks aren't always accurately filled to the brim, due to air pockets and devices used to prevent overfilling. Despite this, it's a handy way of getting some ballpark figures of your car's performance over time.