A few years ago, we started Hackaday.io as a project hosting site for The People Who Actually Make Stuff™, and since then we've been amazed by what the community can put together. We have well over 100,000 hackers on board in an awesome community. Sometime around September, a few members of the Hackaday.io community decided to follow in the footsteps of the very successful contests we've had on Hackaday.io. This led to the Square Inch Contest, a challenge to put the coolest electronics inside a square inch PCB. An inch the distance light travels in 1/11802852665.12644 of a second for those of you without freedom units.
With almost eighty entries, the judges had a very difficult task ahead of them. In the end, only one project would be the best. The winner of Hackaday.io's first user-created contest is Quadcopter In One Inch from [jeff]. This wins the grand prize of a $100 credit for the Hackaday Store and a $50 gift certificate to OSHPark.
There are six other prizes, each receiving a $50 credit to the Hackaday Store and $25 for OSHPark: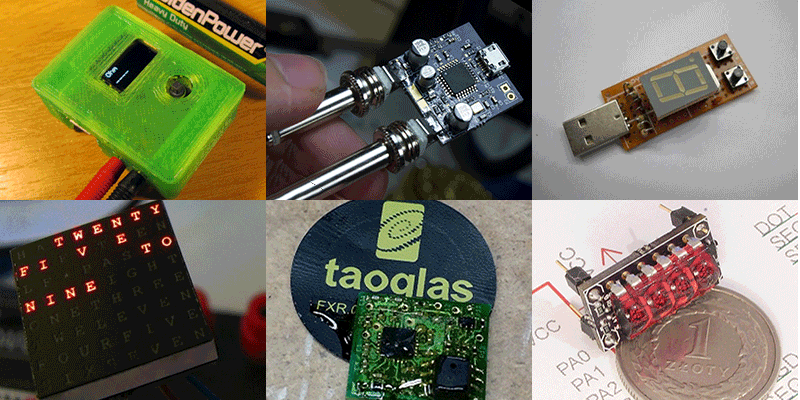 The judges for the Square Inch Project would like to give an honorable mention to Twiz and the blinktronicator. The judges would also like to express amazement in how much work actually goes into judging a contest on Hackaday.io. Spending a few weeks working on the judging for a contest with eighty entries imbues a sort of respect for people who can judge a contest with one thousand entries in three days, as the Hackaday crew has done with two Hackaday Prizes so far. While they were doing that, I was sitting back and cracking jokes about Fleiss' Kappa.
This was the first community-created contest on Hackaday.io, but it is surely not the last. We don't know what the next contest will be – that will be up to someone on Hackaday.io – but there will be one, and like the Square Inch Project, it will be awesome.