Introducing the SG-N64 — the Single Game Nintendo 64 Portable Console. You can play any game you want, as long as it's the Ocarina of Time.
You might be wondering, why would you go to the effort of making a totally awesome portable N64 player, and then limit it to but a single game? Well, the answer is actually quite simple.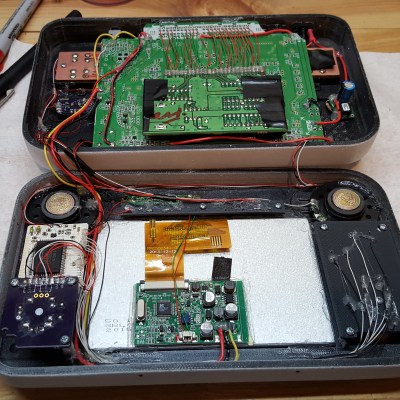 [Chris] wanted to immortalize his favorite game — the Ocarina of Time. As he puts it, making a SG-N64 "takes the greatness of a timeless classic and preserves it in a body designed solely for the purpose of playing it".
Inside you're going to find the motherboard from an original N64, as well as the game cartridge PCB which shed its enclosure and is now hardwired in place. Of course that's just the start. The real challenge of the build is to add all of the peripherals that are needed: screen, audio, control, and power. He did it, and in a very respectable size considering this was meant to sit in your living room.
Now that is how you show your kids or grand-kids a classic video game. Heck, maybe you can even convince them that's how all games were sold and played! What's the fun in being a parent without a bit of trolling?
Oh and if one game per console isn't good enough, we guess you could make a portable N64 that can play any game…