Every technical person knows, unlike artists and politicians, that they can be provably wrong; at least to a degree. Math tells the truth. Coupled with this knowledge is an ego which is often entirely based on our output. If our mechanism works, we feel good because we are provably good.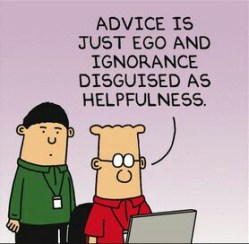 Unfortunately, unlike the robots we build or the simple minds we spin out of code, we are still human at the end of the day. When we feel the sting of being wrong we often respond poorly. Some of us slip into depression, claiming it all and dredging up a few other mistakes from our past along for the ride. Some of us explode into prideful rages, dropping our metaphorical shorts to show that this one fault is no fault at all compared to a history of personal majesty. Others become sullen and inward. Others ignore it all together. Others yet strike out at those around them leaving unpleasant barbs. The variations are endless, but I do think there is an ideal to be reached.
Despite the risk that the nature of the things I've learned will reveal exactly what kind of arrogant sod I am, I'll give it a go anyway. I've made many mistakes, and I have many more to make, but these are some of the things I've learned. I've learned them all in technical fields, so I'm not sure how broadly the advice applies, but luckily this is Hackaday.
Accept Responsibility Regardless
Hindsight is 20/20. Sometimes there simply was no way to avoid the mistake. Sometimes, even though the failure fell on your desk, it was actually the fault of a coworker's negligence. However, if it was your responsibility to get it right, there is nothing helpful to anyone in dodging it. It wasn't your parents fault. It wasn't your coworker's, your fender bender, new medicine, or the rain. Excuses are, ultimately, annoying. Redemption is found in everything but.
In a hypothetical. Yes, if you had known that your coworker's part file had woefully incorrect dimensions you would have never done the calculations wrong. No there was no reason to suspect the coworker's work. There was no reason to waste time checking. Everything was done correctly. None of it matters.
There May Be a Punishment, Resign yourself to It
My experience has been, much to my surprise initially, that there is rarely any punishment at all for a properly and maturely dealt with mistake. This is important to note: Often there is no punishment.
However, if integrity is anything to be had at all, then there will occasionally come a day where a mistake has a punishment attached. Perhaps it's a loss of trust. Perhaps it's a loss of position. If we're lucky we'll never make one of the terrible mistakes. For most of us, it's simply a loss of pride.
"The buck stops with me. That was my engineering seal on the plans… …Engineering societies need to talk about failures. That's how we learn. This is a tragedy I think about 365 days a year. I think about it anytime I walk into a public building."

Jack Gillum's firm had a small engineering oversight in their balcony design that killed hundreds. 
Regardless, there's no way to avoid a punishment and also leave with dignity. In order to wrangle the emotions that come along with being incorrect, the punishment must be clearly defined and the fear of it must be made irrelevant. I might be wrong on the internet. My boss may not assign me the interesting projects for a while. I may have all my calculations looked over more thoroughly in the future. It can't be avoided, but the problem is likely repairable regardless.
Understanding Wrong the Asimov Way
One of my favorite pieces of writing is, "The Relativity of Wrong," by Isaac Asimov. The essay is not a long read, but extremely worthwhile.
The thesis, going somewhat opposite of mathematical training, states that it's possible to be mostly right, and partly wrong. Or mostly wrong, and partly right. That it's perfectly possible for someone's stance to have components which are absolutely wrong while still ending up being right enough for all practical purposes.
Of course, when you get down to it, this isn't so far off from the estimations and assumptions we use every day in our technical trades.
It is important to, in a very first principles way, understand what exactly was wrong about your assumptions and what was not. For the depressive types among us, as an example, the hard part will be pinpointing the sections of thought in which you were absolutely correct.
Being absolutely wrong is a rarer occurrence than people like to admit, and at the end of the day you want a solution. So when confronted with a fallacy, sit back and work it out. Keep in mind, this process is not about finding an escape for your pride, but learning from the mistake.
Avoid Senseless Stubbornness.
There's nothing more annoying than someone getting defensive. We know you have failed. We know you are wrong. We have forty hours a week trapped in an office that smells of fast food, oil, and slowly off gassing polymers. The weather outside is wonderful and we are here instead. We don't care. Let's lay it out on the table. Let's work through it. The work must get done. Don't make us fix your pride on top of the problem.
Most people in the technical field who have been at it for more than a few years are extensively experienced in failure. They have been on the other side of that meeting table. They know what it's like, and they don't care.
Don't be stubborn. Don't try to save your pride. We are technical folk. You've thought about which parts of the failure were right, which parts were wrong. You are ready to accept the punishment if there's no excuse.
Fix It Joyfully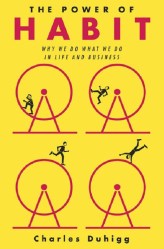 It's good to be aware that people are self-programming automatons. If you let a mistake make you miserable you'll only react worse the next time around. Mistakes can be fixed, especially in technical fields. The process of fixing a mistake, when you get right down to it, is exactly the same as doing the original work. The issue is that all the unnecessary thought associate with work being done twice adds a lot of weight.
If you've said something wrong. Simply thank the person for correcting you and move on.
If you've calculated wrong, redo the calculation.
Don't make it hard.
Lastly, Learn the Whole Lesson
Mistakes are the ultimate opportunity for learning. It's a terrible cliché, but we all know it's true. However, the learning should extend past pure technical competence. Every now and then you might run across a person in the technical field who feels like pure pedantic technical correctness is the highest redeeming feature a person can have. It just doesn't work out that way.

People want to get work done. People want to have mistakes dealt with and solved. It is possible to make mistakes and have yourself, your coworkers, and your bosses all feel good about it.
Every mistake has a little sub lessons to teach us. Maybe it's that the coworker down the hall reacts better to one kind of criticism than another. Maybe it's that the head engineer has seen this all before and all the worrying was useless. Maybe it's that, weirdly, wearing the red tie makes meetings go better for you. Make sure to not value the technical solution alone too highly.
Well, that's all I have for now. I'm sure I still have more to learn about failure in the future. Maybe from this very post! We all work with others. We all make mistakes. What advice would you offer? I look forward to reading it in the comments.