Back in the olden days, if you wanted to learn how to program a computer, you used the BASIC interpreter stored in ROM. This is how an entire generation of devs learned how to program. Now, home computers do not exist, there is no programming language stored in ROM, and no one should inflict JavaScript on 8-year-olds. What is the default, My First Programming Language™ today? Python. And now it's on microcontrollers.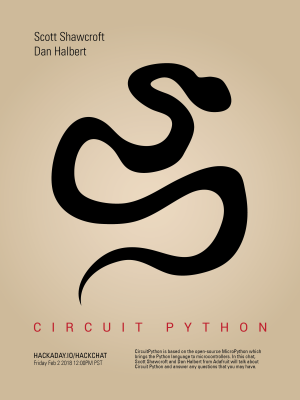 For this week's Hack Chat on hackaday.io, we're going to be talking all about Circuit Python. Circuit Python is based on the Open Source MicroPython, a Python 3 interpreter that implements a subset of the Python language on microcontrollers and other constrained environments. It is the spiritual successor of BASIC on every computer: MicroPython has an interactive prompt, arbitrary precision integers, closures, lists, and more. All of this fits on a microcontroller with 256 kB of code space and 16 k of RAM.
Our guests for this week's Hack Chat will be [Scott Shawcroft] and [Dan Halbert] from Adafruit. [Scott] started working on MicroPython with Adafruit in September 2016 and has led the renamed CircuitPython effort ever since. [Dan] started working on CircuitPython in early 2017 and joined Adafruit in August of that year. [Dan], by the way, is the original author of the 'more' command in UNIX.
For this Hack Chat, we're going to be talking about CircuitPython, its history, current boards that support the project, and the end goals for CircuitPython. We'll be talking about future plans, what will be supported in the future, and asking any technical questions about CircuitPython.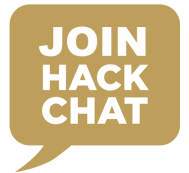 Our Hack Chats are live community events on the Hackaday.io Hack Chat group messaging. This Hack Chat is going down Friday, February 2nd at noon, Pacific time. Time Zones got you down? Here's a handy countdown timer!
Click that speech bubble to the left, and you'll be taken directly to the Hack Chat group on Hackaday.io.
You don't have to wait until Friday; join whenever you want and you can see what the community is talking about.