Compressed air isn't really a practical form of energy storage for headline uses like transport or heating, but it's a fun thing to tinker with at the small scale. [Tom Stanton] is plenty experienced in that area, having built a series of compressed air engines over the years. His latest effort is capable of running at up to 4,500 RPM, and delivering a full 0.05 horsepower.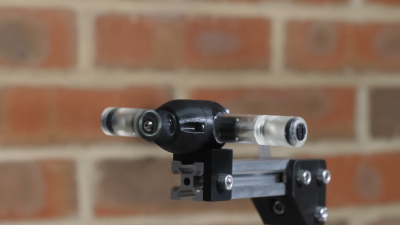 [Tom's] ultimate goal is to put his new tiny air engine on a small model aircraft. To enable consistent performance, his engine needs a regulator, but off-the-shelf models for industrial use were too hefty for his use. Thus, he set about equipping his engine with a lightweight regulator of his own 3D-printed design.
His latest ball-valve air engine was then designed to run on this lower regulated pressure of approximately 30 psi. It initially proved less efficient than his previous designs, but some engineering analysis revealed the problem. [Tom] does a great job of stepping through his process of understanding how these engines perform, and how he uses these findings to guide his design choices going forward.
It's also great to see a YouTuber not just building fun things, but taking measurements and doing some real engineering. [Tom's] air engines keep getting better, and we can't wait to see where he takes his designs next.