Is the Wanhao Duplicator the best printer on the market? Not at all. Is it a contender for best low-price printer?Definitely. If you consider it a low priced kit printer instead of a finished product then it's possible that, in its price class, it is hands down the best out there.
For somewhere between 300 and 500 dollars, the Duplicator is a hell of a printer. Also selling under the name Cocoon and Maker Select, the printer is a thin folded sheet steel frame clone of the Prusa i3. I opened the box expecting the most flagrant cost cutting I could imagine. I figured the steel would be paper thin. The holes wouldn't line up. I expected the connections to be improperly terminated. I expected a fire.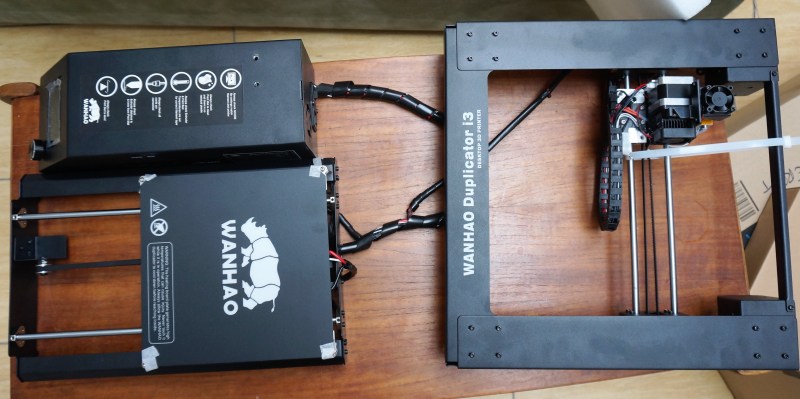 What I got was up and printing in under an hour. What I got was something designed by someone who cares, but with an obvious cost goal. As a bonus, it even printed pretty well. As mentioned, the basic shape of the frame is that of a Prusa i3. A horizontal bit holds the bed and y movement. A vertical bit is attached to the middle of that, making a T. It holds the X, Z, and nozzle.
Continue reading "Wanhao Duplicator I3 Should Put An End To "Cheapest Printer" Kickstarters" →