Since 2010, over one and a half billion dollars has been transferred from Kickstarter backers to project creators, and with Kickstarter's 5% cut taken on each dollar collected, that means Kickstarter has had somewhere in the neighborhood of 75 to 80 million dollars in revenue in the last five years. That's a success by any measure, and as with this huge amount of money, questions must be asked about the transparency of Kickstarter.
This is not a post about a Kickstarter project for an impossible project, a project that breaks the laws of physics, or one that is hyped beyond all reasonable expectations. This is a post about Kickstarter itself, and it's been a long time coming. In the past, Kickstarter has shown at least some transparency by cancelling projects that are obvious rebrandings of white label goods – a direct violation of their rules. Kickstarter has even cancelled projects that violate the laws of physics, like this wireless charging Bluetooth tag. It's a start, but Kickstarter has a much larger problem on its plate: the Staff Pick problem.
The Staff Pick badge can be a powerful tool that virtually ensures a project will meet its goal. The sorting algorithm used by Kickstarter takes the Staff Pick status of a project into account. If a Kickstarter staffer likes a project, it is guaranteed to have more eyeballs land on it, and one would imagine more funds pledged towards the project.
Staff Picks "Make" the Campaign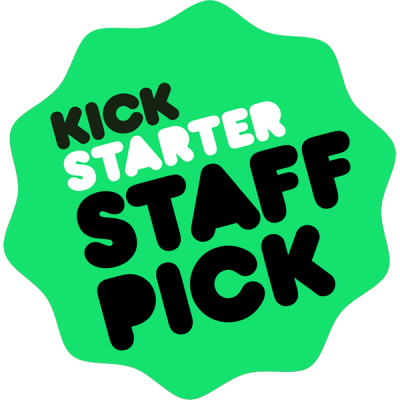 This Staff Pick badge is so powerful, in fact, it can determine the success or failure of a crowdfunding campaign. [Ethan Mollic] of the Wharton Business School and one of the world's leading researchers in the business of crowdfunding found a Kickstarter campaign that is selected by a member of the Kickstarter staff has an 89% chance of being successful. Without the Staff Pick status, the success rate drops to 30%. This is not to say the Staff Pick status of a project causes a project to succeed; Kickstarter staff may just be very good at picking winners. It does, however, incentivize project creators to independently label their projects as Staff Picks, even though Kickstarter officially discourages this practice.
The Staff Pick problem recently came to a head with the Holus project, a Pepper's Ghost illusion that initially claimed to sell an interactive holographic display for about $600. This project did not incorporate any holographic technology, and could be replicated by a sheet of glass and a computer monitor. It's a century-old parlor trick, and not something that deserves to be written about in every tech blog ever.
In an open letter to Kickstarter CEO [Yancey Strickler], [Joanie Lemercier] — an artist with years of experience in visual arts and projection displays — pointed out misleading claims made by the Holus project: it was not a holographic display, only a parlor trick. It used photorealistic renderings in violation of Kickstarter rules. In addition, it used the Kickstarter Staff Pick badge in its campaign, even though it was not a staff pick. Yes, apparently if you have a Kickstarter campaign, you can just add that staff pick badge to your campaign.
The Staff Aren't Responsible for the Staff Pick Badges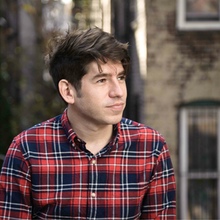 And so we come to the crux of the matter. [Yancey Strickler] has said, "staff pick badges aren't part of our system." This claim clearly contradicts the Kickstarter search and sorting algorithms. Since Staff Pick badges themselves are one of the greatest indicators of the success of a Kickstarter campaign, it will be abused by those who have something to gain. Yet somehow, it is not a part of the Kickstarter system.
There is no clearly defined way a project on Kickstarter becomes a Staff Pick. There are plenty of people on crowdfunding blogs with suggestions on how a project can have the best odds of becoming a Staff Pick. There are, however, no answers. The best anyone can tell you about the Staff Pick process is, 'someone who works at Kickstarter likes a project'. This would be fine if the Staff Pick badge was equivalent of a 'like' on Facebook. This is not the case, though: the Staff Pick status of a project is ingrained into the sorting algorithm of Kickstarter, and serves as social proof the project is not complete hogwash.
Because of the nature of the Kickstarter Staff Pick, there are obvious ethical dilemmas faced by each and every person that can apply a Staff Pick badge to a project. That is to say, every person that works at Kickstarter. Theoretically, it's even a system that could be gamed; Kickstarter staffer [Shannon Ferguson], '…basically just tries to back projects from her home state of Missouri.' Gaming this system isn't even advanced social engineering – it could be as simple as finding a Kickstarter staffer on the Internet and tossing a project on their Facebook, hoping for the best. It could be as simple as correlating the geographic location of projects with their Staff Pick status. For a system that has such a large effect on the success of a Kickstarter campaign, I would be surprised if this hasn't happened before.
Kickstarter has a long way to go before it can be considered a transparent crowdfunding platform. The discovery algorithm is awash in prejudice that can be easily gamed to the benefit of crowdfunding creators. The official line from Kickstarter regarding the Staff Pick status of a project is that it is not part of the system, even though it obviously is. A transparent system of selecting a Staff Pick is needed not only to limit the possibility of gaming the system, but also to serve as proof of Kickstarter vetting projects.
There is a problem with Kickstarter, and that problem is of obvious scams, fraud, and deceit. You only need to look at the project that needs a million dollars to write a book titled How To Become A Millionaire for evidence of that. Some of these scams are a little more sophisticated, and for that, a Staff Pick badge is waiting in the wings. As it stands, the Staff Pick status of a Kickstarter project will remain mired in controversy. We have no way of determining how or why it was applied, yet it serves as a social proof for the campaign. It is one of Kickstarter's greatest shortcomings, and until it is fixed (or removed), it will remain something that should be ignored completely but unfortunately won't be.