As Cold War tensions increased throughout the 1970s, the Soviets pulled out all the stops when it came to digging up information from US diplomats. This NSA memo from 2012 explains how several IBM Selectric typewriters used in the Moscow and Leningrad offices were successfully bugged with electromechanical devices that could possibly have been the world's first keyloggers.
The Selectric prints with a ball that is spun and tilted to select the desired character. Two mechanical arms control the ball's spin and tilt, and the keylogger read out the position of those arms. Thus, each character on the Selectric's type element ball has its own signature. The sensing part of the keylogging mechanism was buried in part of the typewriter chassis, a metal bar that spans the width of the machine, and were so well hidden that they could only have been detected by complete dissassembly or x-ray.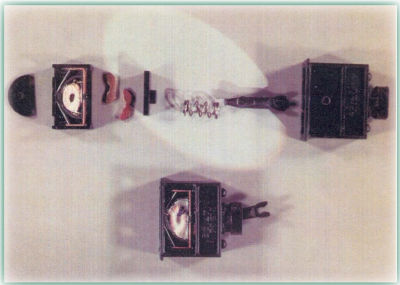 Once the sensors detected a character, it was stored as a digital signal and compressed into four-bit words. When the bug's buffer reached its eight-word limit, a transmitter in the metal bar sent the characters over RF to Soviet receivers. Despite being invisible to the naked eye, the Soviets wanted more protection from possible detection by frequency analyzer, so the bugs hid the signal by transmitting in the same band as the local television stations.
There wasn't just one type of keylogger found in these typewriters, either. NSA analysts counted five different varieties. Early models ran on batteries, and later versions pulled AC power from the typewriter itself. And this was their downfall. A technician from the NSA's COMSEC Standards and Advanced Technology Division grew suspicious upon finding an extra coil in one of the typewriters' power switches, and the rest is history. Had the Soviets stuck with batteries, these bugs might have gone undetected.
Main image via Wikipedia.
Thanks for the tip, [Itay].
Retrotechtacular is a weekly column featuring hacks, technology, and kitsch from ages of yore. Help keep it fresh by sending in your ideas for future installments.