A few hours from now, the ball will drop in Times Square. 2015 is over, and the good news is you can easily turn a handwritten '5' into a '6'. Keep that in mind for the next few weeks. It's time for a retrospective of everything that happened in 2015. That's rather boring, though, and it's usually better to put the most outrageous items in the lede. Therefore, it's time for predictions of what will happen over the next 366 days. They are, in order:
2016 will be the year of the Linux desktop
Self-driving cars will be demonstrated
Graphene! Something to do with graphene!
Your company will receive a resume with 'Bitcoin' listed as a skill
Fusion power is only nine years away
With that said, a lot happened this year. Tiny Linux single board computers became incredibly cheap, Radio Shack died, and Arduino went crazy.
The Nine, Eight, and Five Dollar Computer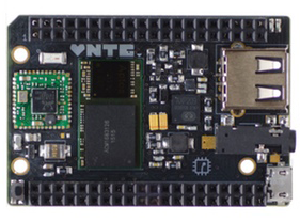 If 2014 was the year of a million single board Linux computers, 2015 was the year of the insanely cheap single board Linux computer. This trend began with C.H.I.P., a Kickstarter that raised $2M of their original $50k goal. The idea is simple enough: sell a computer for $9, and people will fall over themselves reaching for their wallets. Money will be thrown at screens. It really didn't matter that an adapter board was needed for VGA or HDMI. It didn't matter these computers wouldn't be available for six months. It was cheap, low margins high volume buy buy buy.
Right about the time C.H.I.P. was getting ready to ship their nine dollar computers out to backers, the $5 Raspberry Pi Zero was released. It was available in Microcenters and online retailers the very same day. A brilliant coup by the Raspberry Pi Foundation. C.H.I.P. is now an eight dollar computer, and comes with WiFi and Bluetooth, where the Pi requires a few USB adapters. The C.H.I.P. needs an adapter for video output, whereas the Pi Zero comes with HDMI stock. They're different boards for different uses, but one thing remains constant: there is more and more competition for tiny, cheap single board computers and that can only benefit the consumer.
The Arduino Hullabaloo
2015 will go down as the most important year in the history of Arduino. There's really no question about that. The funny thing is, the importance of 2015 for Arduino isn't about any significant boards that were released, and it wasn't about any new technology. It's all about trademarks, the two Arduinos, and a bitter rivalry.
It all began in 2009 when Arduino LLC was founded by five guys. Arduino LLC took care of the trademarks, designs, software, community, and everything else that propelled Arduino into the stratosphere. Manufacturing the actual Arduino boards was handled by Smart Projects SRL (the Italian version of an LLC), headed up by one of the original Arduino founders, [Gianluca Martino]. A little more than a year ago, Smart Projects SRL changed their name to Arduino SRL, and last February, Arduino LLC sued Arduino SRL. It only got more confusing from there.
For most of 2015, there were effectively two Arduinos, with SRL telling distributors they were the real Arduino. LLC countered by adding a warning about non-licensed boards in the IDE, and SRL got around that by simply bumping up the minor version number of the IDE.
Things got even more confusing when LLC rebranded themselves as 'Genuino' everywhere in the world except for the US. Everybody is playing some very shady games and generally acting like children. That's not to say these actions aren't understandable; the Arduino trademark is by far the most valuable asset to both Arduinos.
When will it end? Not soon, that's for certain. The dispute will be resolved in US Federal court, and the expected outcome is that Arduino LLC will retain the use of the Arduino trademark in the US, and SRL will be able to use the trademark everywhere except the US. It's a story of betrayal and popcorn, and certainly something to watch in 2016.
Cash Rules Everything Around Me (dolla' dolla' bills y'all)
2015 was the year companies had money to spend. A lot of money. The semiconductor industry was shaken up by a lot of mergers and acquisitions. Need a list?
How did all this happen? Companies were sitting on piles of cash, interest rates were low, and this sort of thing happens every decade or so anyway. What's going to happen in 2016? Well, interest rates will probably go up, but the semiconductor industry still has plenty of companies in play.
Drones!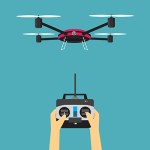 In 2012, Congress told the FAA to get off their butts and create some rules for drones, quadcopters, and unmanned aerial systems. The FAA was required – by law – to do this by September 30, 2015. When November rolled around, the FAA realized they hadn't done what they were supposed to and whipped up some rules in under a month. The rules don't make any sense, and the Academy of Model Aeronautics is telling members not to register themselves in the FAA's system. How will this turn out? The AMA currently has a case in federal court, but that's not going to happen until after New Years. Either way, you don't have to register yourself as a drone pilot for a few weeks.
3D Printing is so 2014…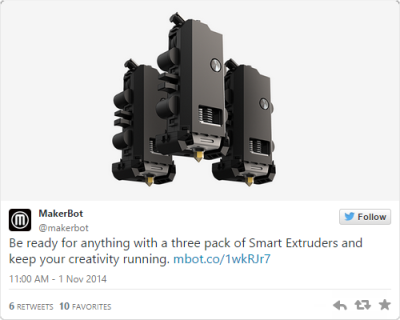 Makerbot is dead. I actually know this, but it'll take me until late March to put the 'Makerbot is dead' post together. They've cut 36% of their staff, there's a class action suit (only for investors), and over one year Stratasys stock has gone from over $80 to below $30/share. We await their eventual demise with pleasure.
Other than Makerbot's upcoming demise, there isn't actually that much in the 3D printing world to say. Strange metal and plastic-based filaments are all the rage, and very interesting: they allow you to print in something that has the weight and feel of copper, bronze, and iron. A mainstream CoreXY 3D printer still does not exist, but (other than Makerbot), business is booming. 2015 was the year of the trough of disillusionment for 3D printing, and we look forward to the advances that will come in 2016.
Car Hacking
Until 2015, all car hacks focused entirely on the in-vehicle network. The CAN bus in a car controls nearly everything, but until this year, there wasn't a way to turn any car into an Internet-connected remote control car. This was because of an 'airgap' between OnStar, uConnect, and other telematic services offered in most new cars.
This airgap didn't really exist, as was demonstrated in a paper from [Charlie Miller] and [Chris Valasek]. By bridging this airgap between the WiFi and CAN bus in a Jeep Cherokee. One thing leads to another, and a writer for Wired is seconds away from committing vehicular manslaughter.
There was something strange after [Miller] and [Valasek] published their paper. While we would normally expect a public outcry over evil 'hackers' trying to kill people, congressional hearings on the matter, and pundits screaming from the belltowers that something must be done, instead something remarkable happened: nothing. Now no one is trying to protect you from hackers taking over your car. There's a DMCA exemption for hacking your own car, and congress and the media are relying on the auto industry to make everything secure. This is unprecedented.
How did the auto industry pull this one off? How was the issue of 'evil hackers' taking over cars brushed off the table in the minds of an extremely reactionary and not very technically adept media? Cars are driving themselves now. No mind can contain the cognitive dissonance of the hero worship of [Elon Musk] and the idea of remote attacks on poorly designed in-vehicle systems, so everyone is just going with it. 2015 is the year we accepted remote attacks on cars, because cars driving themselves is just too cool. On the other hand, cheating on your emissions testing will put a car company on pretty shaky ground.
Other Newsey Items and The Events of 2015
This has been a big year for silicon. The first 5nm chips are on their way, meaning we'll probably get a laptop with a 5nm CPU sometime between 2020 and 2025. The first memristor-based products are now available, although we really don't know what we're going to do with them. The usefulness of a newborn baby, or something like that.
Radio Shack died. We've all been waiting a decade for that news, but Radio Shack is now either officially dead or lingering on in the form of Sprint cell phone stores.
Heathkit is back. 2015 is the year Radio Shack died and Heathkit returned from the dead. Wrap your head around that one. Rumors of Heathkit's return have been circulating for a few years now, and just a few months ago, they shipped their first product in a decade: an AM radio kit
Hackaday's parent company bought Tindie and now I can't un-see the cyberman in the face of the Tindie dog logo. Hackaday.io is booming.
What does 2016 have in store for Hackaday? More everything. More and better content, videos, events, and contests for one of the best communities on the Intertubes. There's some big changes coming, and they're all awesome.