Many of us have enjoyed building electronic projects that come not from our own inspiration or ingenuity but from a ready-made kit. It makes sense, after all in buying a kit you should receive a tried-and-tested design that you can assemble without some of the heartache associated with getting a self-designed project right. And though in recent years the barriers to entry into the professional PCB market for small projects have lowered significantly, there is still an attraction to a kit that comes with a decent PCB and case.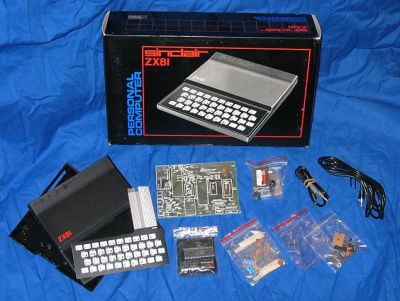 If you start your electronic odyssey through kit-building, you gain more than a set of electronic projects. You learn about the circuits you build, and you gain a feel for how a well-designed project should go together. Eventually this feeds into your own projects, and in time you are producing builds that equal or surpass those you can buy as kits.
From the point of having a nicely executed project to that of wondering whether it too could be sold as a kit is not a huge step. This is the first of a series of articles that will examine the kit manufacturing process from project to customer, and will with luck deliver some insight to those of you who have always wondered whether you could make it as a kit vendor.
So, you've had an idea, and you've made a project. It's sitting on the bench in front of you, and you're thinking "Other people would like to build this, I could make some money from it!". What next?
Don't Quit Your Day Job
The first thing to understand at this point is that there is a need for realistic expectations about your likely success. People will want to build your kit and it will bring in some money, but until you have built up a customer base and a range of kits with a lot of hard work, it won't bring in much money. Enough to finance your future projects which you will then turn into fresh kits, enough to pay for tools and test equipment, but probably not enough in the medium term to enable you to give up your day job. That's an achievable goal in the long term with sufficient effort, but not one you should expect to happen soon.
If you haven't been disillusioned too much by the previous paragraph, how about the project you would like to turn into a kit? Have you done your market research, and do you know what will make it a kit people will want to build? The answers from the first question will tell you whether it's worth proceeding with the idea, and those from the second will ensure that your customers tell their friends and come back for more.
You will need to become an expert on your particular part of the kit business. Who are the other players, and what are their product lines and price points. If your kit is substantially similar to that offered by an established competitor, ask yourself whether it really offers anything that differentiates it enough to tempt customers to go with an unknown new supplier like you over the name they are familiar with.
What are Others Doing?
Taking an example from the real world, imagine yourself to have produced an educational LED board for the Raspberry Pi. If you take  a look at that particular market, it will show you multiple similar offerings from different companies. These boards have the advantage of being very cheap to develop, but you would have to ask yourself whether it is worth entering such a crowded arena.
You will also have to pay close attention to the prices your competitors' kits are selling for. We will cover kit pricing in detail in a future article in this series, but it should suffice to say that you should calculate very carefully every aspect of your own costs and expect your final figure to be significantly different from the mere retail cost of the components. Knowing the cost of producing a kit yourself should give you some idea of your competitors' economics, and also an insight into their likely success or failure. Sometimes you will discover other kits that are evidently overpriced, while with others there may be an obvious reason why another kit is cheaper than you can hope to make it. Chinese kit suppliers for example have access to components at a price small European or American operations can't touch.
This detailed knowledge of your marketplace will help you decide whether your proposed kit fits a niche in both product sector and price that you can exploit. If the last few paragraphs have poured cold water on your dreams it's worth remembering that bringing a small electronic kit to market is likely to cost you a high three-figure sum before you've sold a single kit, so it's worth ensuring that your product has a chance of success before risking any of your hard-earned.
Refine, Refine, Refine
So if by now you're still on board, your kit has a market niche open in front of it and you have concluded you can make and sell it for a reasonable price, well done! Now, take a moment to think about what makes a good kit.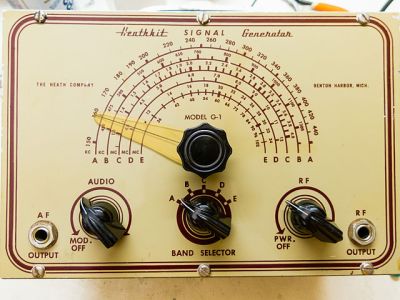 If you ask people about the kits they have built, and in particular the ones that they thought were the best, the same names will start to appear time after time. Heathkit in their earlier incarnation, Ramsey, or maybe Howes if the person you are asking is British. If you ask them why this is the case, they will often talk about the quality of the instructions and the ease of building, though what lies behind those descriptions is that the kits worked for them, and that the components they came with fit together and were of high quality. This package of ready buildability, good instructions and quality components is vital for your kit to achieve, for it will be what gives you an edge over its competitors. Some of the Chinese kit manufacturers for example might seem unbeatable on price, but when what tumbles out of the bag is a mix of dubious components, a poor quality PCB, and laughably poor English instructions, you might begin to see how paying attention here can make your kit a winner. It can even be something that allows you to position your kits as a premium product if you get it right, even if it could be said that some suppliers stretch this premium a little far.
We've looked in this article at the background of launching an electronic kit business, considering market research and what makes a good kit product. In subsequent articles in this series we will go into more detail on an individual kit. We'll take a simple circuit design and look at the economics of transforming it into a kit before examining in detail how best to present it and how to give it good instructions. Finally we will cover kit sales, how to put a kit on the market, and how to best serve your customers. If you feel you have a good kit in you, we hope this whets your appetite for more. We hope that in time we'll see your kits and maybe build them ourselves.