This Friday, February 10th, at 9am PST, Hackaday.io will be graced with one of the greatest hardware creators in recent memory. [Bunnie Huang] will be talking about making and breaking hardware in the Hackaday.io Hack Chat.
[Bunnie] is a nearly peerless hardware hacker. He literally wrote the book on hacking the XBox, developed the Chumby, and developed the Novena, an open source Laptop. He's torn down the Form 2 3D printer, explored the iPhone's hackability with [Edward Snowden], wrote the book you want to have on your carryon when flying into Hong Kong, and recently released The Hardware Hacker, a retelling of his adventures in hardware hacking. He's now working on the Love to Code platform.
[Bunnie] is a bridge across worlds. There is no one else so deeply embedded in the world of electronics manufacturing that is also willing to tell the world about what he's found. If you want to learn about electronics, the Bunnie Studios blog is a mandatory read.
For this week's Hack Chat, [Bunnie] will be taking questions from the Hackaday.io community. If you've ever wanted to know what it takes to build a few thousand things, this is the guy to ask.
Having trouble figuring out when 09:00 PST is in your local time zone? Here's a countdown timer!
Here's How To Take Part: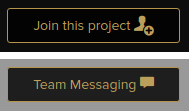 Our Hack Chats are live community events on Hackaday.io Hack Chat group messaging. Log into Hackaday.io, visit that page, and look for the 'Join this Project' Button. Once you're part of the project, the button will change to 'Team Messaging', which takes you directly to the Hack Chat.
You don't have to wait until Friday; join whenever you want and you can see what the community is talking about.
Upcoming Hack Chats
These Hack Chats are a weekly thing, and we have a few more on the books. Next week, we'll be covering RF design with [Jenny List], and later going over mechanical manufacturing with Fictiv. You can check out all the upcoming Hack Chats on this project.