This Friday, Hackaday.io will be graced with purveyors of Open Source Silicon. Join us in the Hackaday.io Hack Chat this Friday, April 14 at noon PDT (19:00 UTC) for a conversation with SiFive, an 'Open' silicon manufacturer.
This week, we're sitting down with SiFive, a fabless semiconductor company and makers of the HiFive1, an Open Hardware microcontroller that you can just go out and buy. Late last year, SiFive released the HiFive1, an Arduinofied version of SiFive's FE310 System on Chip. This SoC is a RISC-V core and one of the first microprocessors that is completely Open Source. It is an affront to Stallmanism, the best hope we have for truly Open hardware, and it's pretty fast, to boot.
SiFive isn't only working on Open Hardware microcontrollers — their business plan is pretty much, 'OSH Park, but for silicon'. If you have a design for a new type of chip, they'll work with foundries to turn your design into a cute little epoxy impregnated blob. It's a fascinating business plan, and you're going to hear all about it this Friday in the Hack Chat.
Here's How To Take Part: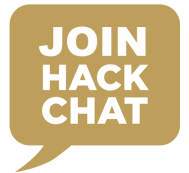 Our Hack Chats are live community events on the Hackaday.io Hack Chat group messaging.
Log into Hackaday.io, visit that page, and look for the 'Join this Project' Button. Once you're part of the project, the button will change to 'Team Messaging', which takes you directly to the Hack Chat.
You don't have to wait until Friday; join whenever you want and you can see what the community is talking about.
Upcoming Hack Chats
We've got a lot on the table when it comes to our Hack Chats. On April 21st, we're going to be talking magnets with Nanomagnetics. Making magnets, collecting magnets, playing with magnets, it'll all be over on the Hack Chat.