Think about an Internet-connected device that never needs charging, never plugs into an outlet, and will never run out of power. With just a small solar cell, an Internet of Thing module can run for decades. This is the promise of energy harvesting, and it opens the doors to a lot of interesting questions.
Joining us for this week's Hack Chat will be [John Tillema], CTO and co-founder of TWTG. They're working on removing batteries completely from the IoT equation. They have a small device that operates on just 200 lux — the same amount of light that can be found on a desktop. That's a device that can connect to the Internet without batteries, wall warts, or the black magic wizardry of RF harvesting. How do you design a device that will run for a century? Are caps even rated for that? Are you really going to download firmware updates several decades down the line?
For this week's Hack Chat, we'll be discussing what energy harvesting actually is, what TWTG's 'light energy' technology is all about, and the capabilities of this technology. Going further, we'll be discussing how to design a circuit for low-power usage, how to select components that will last for decades, and how to measure and test the entire system so it lives up to the promise of being always on, forever, without needing a new battery.
This is a community Hack Chat, so of course we'll be taking questions from the community. If you have a question, add it to the discussion sheet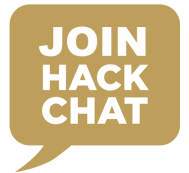 Our Hack Chats are live community events on the Hackaday.io Hack Chat group messaging. This Hack Chat will be going down noon, Pacific time on Friday, October 20th. Is it always five o'clock somewhere? Yes, so here's a time zone converter!
Click that speech bubble to the right, and you'll be taken directly to the Hack Chat group on Hackaday.io.
You don't have to wait until Friday; join whenever you want and you can see what the community is talking about.