What is it like to be a cyborg? What does it mean to have augmented hearing, improved vision, and coprocessors for your brain that enhance your memory? We could ask people with hearing aids, glasses, and a smartphone strapped to their wrist, but that's boring. We're looking to the future and the cool type of cyborgation, and that's what this week's Hack Chat is all about.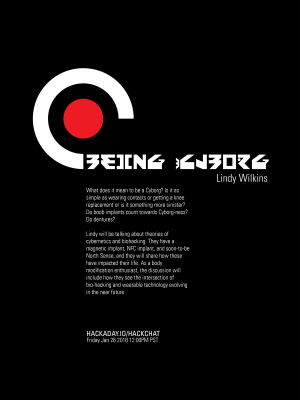 Our guest for this week's Hack Chat will be Lindy Wilkins, and they're here to discuss what it takes to be a cyborg. Right now, they're sporting a magnetic implant, an NFC implant and will soon have a North Sense, an exo-sensory device that tells your brain where North is.
Lindy is currently based in Toronto as a PhD student at the University of Toronto, and director at the Site 3 coLaboratory. They spend free time making robots, playing with lasers, and thinking about how body modification and where the intersection of bio-hacking and wearable technology will meet in the near future.
During this Hack Chat, we're going to be talking about what it means to be a cyborg. Is it simply a matter of wearing contacts, getting a replacement hip or heart valve, or is it something even cooler? Do RFID tags count? Do insulin pumps? We're going to be digging deep into what it means to be a cyborg, and what future technologies will enable the human body to do. You are, of course, encouraged to ask your own questions; leave those on the Hack Chat event page.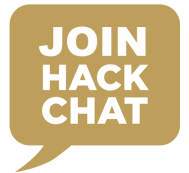 Our Hack Chats are live community events on the Hackaday.io Hack Chat group messaging. This Hack Chat is going down Friday, January 26th at noon, Pacific time. Time Zones got you down? Here's a handy countdown timer!
Click that speech bubble to the left, and you'll be taken directly to the Hack Chat group on Hackaday.io.
You don't have to wait until Friday; join whenever you want and you can see what the community is talking about.