Hackaday, we have a problem. We're trying to engineer a brighter future; a task that calls for a huge mental leap. This week, instead of discussing a concrete problem, let's gather around the digital campfire to gnaw on a thought exercise. In thinking abstractly I hope we'll trigger a slew of ideas you can use as your entry in the 2015 Hackaday Prize in which you can win a Trip to Space or hundreds of other prizes.
Shipping Mass Produced vs. Producing Locally
This morning I was reading an interesting story about an email server that couldn't deliver message to any ISP physically located more than 500 miles away. In that case it turns out that the limiting factor was misconfiguration and the speed of light. But it got me thinking about things we transport in bulk versus things being transported individually. I often think about the transport of finished goods and compare where we are now to the fabrication visions [Neal Stephenson] talked about in his novel The Diamond Age. In that picture of the future, it is common building blocks of matter that are delivered to every home and business and not finished goods. Interesting.
What kind of resources are consumed in local production versus centralized mass production? Is there merit in using technology to change the way we've always done some things? Certainly there will not be one answer for everything so let's talk about a few examples that might be done differently.
Scenario #1: You send a greeting card with your hand-written message to your mother for her Birthday.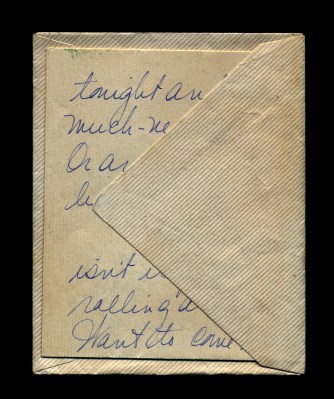 The way things work right now, you go to the store and pick out a card. You write a personal message inside, lick, stamp, and send it through the mail. The thing is, this card is probably already in a store down the street from your mother. What if you could digitize your handwritten message and have it printed on the card and delivered from a local repository? Take it a step further, assuming that these cards are bulk-printed in one central location and distributed widely, does it save any resources to decentralize the production of the cards and make production local so that the finished goods are not being transported more than 500 miles? And for those skeptics saying that you can't add a check or cash to the card when done this way… yes you can!
Scenario #2: The meal is finished and just as you close the door to the dishwasher you hear a horrible crack as the plastic latch that holds the door closed breaks.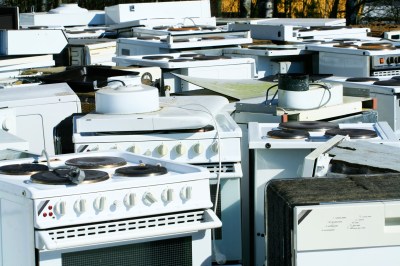 Standard practice is that the part be ordered from a parts supplier (either by you or by a serviceman). These suppliers keep a stock of common parts which are well documented in a huge library of service manuals for the myriad of home appliances out there. But when you get right down to it, it's just a little plastic bauble. Let's assume all of these are made in a single factory in huge production runs that supply both the manufacturer and the legacy parts houses. What if instead of this you could have these parts 3D printed by a business within 500 miles of where they are needed. There are industrial-grade 3D printing techniques that produce parts strong enough to act as a replacement. Where do you come down on resource saving between the two methods?
Scenario #∞: It's your turn to come up with an example.
We want to hear your ideas on local production versus centralized mass production. Don't be afraid to share half-baked ideas. The entire point of We Have a Problem is to spark civil debate on issue which could lead to world-changing solutions. Help us start the idea mill and jump on to see where it takes us. Don't forget to carry the inspiration you find into your entry for the Hackaday Prize.
---