As the world sits back and waits for Coronavirus to pass, the normally frantic pace of security news has slowed just a bit. Google is not exempt, and Chrome 81 has been delayed as a result. Major updates to Chrome and Chrome OS are paused indefinitely, but security updates will continue as normal. In fact, Google has verified that the security related updates will be packaged as minor updates to Chrome 80.
Chinese Viruses Masquerading as Chinese Viruses
Speaking of COVID-19, researchers at Check Point Research stumbled upon a malware campaign that takes advantage of the current health scare. A pair of malicious RTF documents were being sent to various Mongolian targets. Created with a tool called "Royal Road", these files target a set of older Microsoft Word vulnerabilities.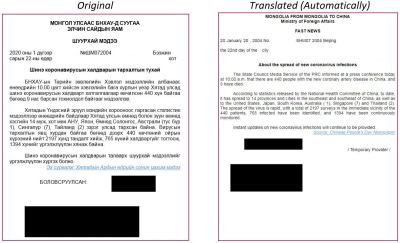 This particular attack drops its payload in the Microsoft Word startup folder, waiting for the next time Word is launched to run the next stage. This is a clever strategy, as it would temporarily deflect attention from the malicious files. The final payload is a custom RAT (Remote Access Trojan) that can take screenshots, upload and download files, etc.
While the standard disclaimer about the difficulty of attribution does apply, this particular attack seems to be originating from Chinese intelligence agencies. While the Coronavirus angle is new, this campaign seems to stretch back to 2017.
Continue reading "This Week In Security: Working From Home Edition" →