People of Dayton, Ohio have a new reason to get excited with the opening of what is perhaps the world's first Bar/Makerspace.
Called the Proto BuildBar, it's kind of a cross between a 3D printing lab, a makerspace, and a cafe. Hang out, drink, eat, 3D print — sounds like most hacker spaces we've been to, but this might just be the first one with a cafe being it's main business model!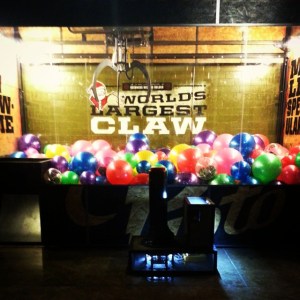 It's even home to the World's Largest Claw game, or so they claim.
It has just opened, with a recent press event on Thursday, which was covered by a local news blog. While Dayton has long since been called a technology hub (what with Boeing and other high tech companies in the area), opening the Proto Buildbar is hoped to bring new life to the surrounding area!
For more information on Proto BuildBar (including hours of operation), you can check it out on Facebook.
[Thanks Load.Nikon!]