Now this is some seriously cool stuff. The folks over at FormLabs decided to try a little experiment to test the optical clarity of their clear resin. It's pretty damn clear.
Using their own slicing software, PreForm, [Craig Broady] printed the lens piece in an orientation that would maximize resin flow around the lens to help prevent defects, keeping it as smooth as possible. While the printed part looks quite clear, all lenses require some form of polishing to become optically clear. It was printed with a 50 micron resolution, and [Craig] used a power drill to sand the lens down from 220 grit to 2000 grit sand paper.
Once it was pretty smooth he switched over to polishing compound, using a piece of cork board to spin the lens against. He used Novus scratch remover to do this. Once it was clear to his liking, he repeated the whole process on the other side. He then popped it into his 3D printed monocle and chain and boom — an entirely 3D printed monocle.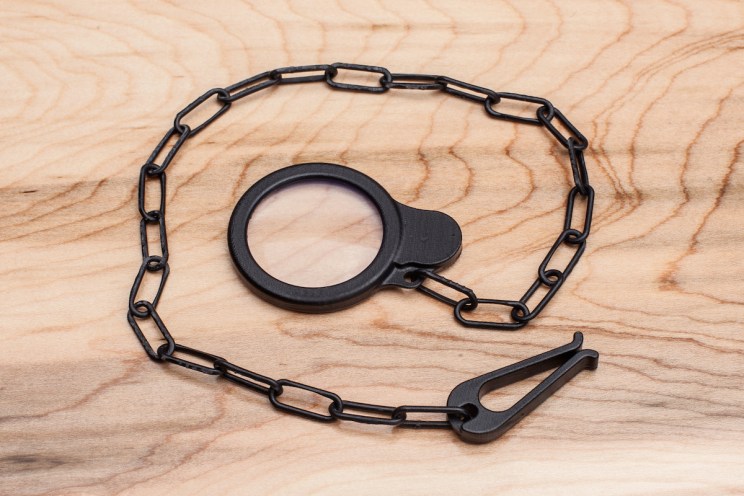 SLA printers are expensive, but imagine the possibilities — make your own glasses!
[Thanks Jennifer!]