Aging in Place is a growing issue facing the world. As the population begins to live longer, healthier lives we need to continue developing assistive technologies that will facilitate independence and safe living long into our twilight years. That is the topic of this week's Time for the Prize. Enter your idea for Aging in Place by starting a project on Hackaday.io and tagging it 2015HackadayPrize. Do this by next Monday and you're in the running for this week's awesome prizes.
What is Aging in Place?
I use the "define:" search term on Google all the time and for Aging in Place it turns up the Center for Disease Control's definition:
"the ability to live in one's own home and community safely, independently, and comfortably, regardless of age, income, or ability level."
I love this definition. How easy is it to get behind the concept of better quality of life for all as we age? Still not getting the thought process flowing? After listing the prizes I'll illustrate a couple of projects that will give you a good idea of what people are working on.
This Week's Prizes

We'll be picking three of the best ideas based on their potential to help alleviate a wide-ranging problem, the innovation shown by the concept, and its feasibility. First place will receive a RE:load Pro programmable constant current load. Second place will receive a Sparkfun Microview. Third place will receive a Hackaday CRT-android head tee.
 Hacks that Help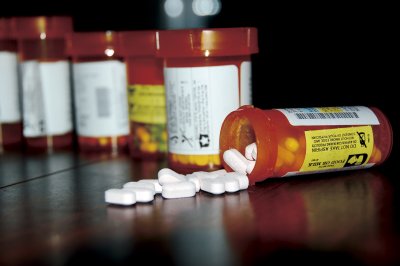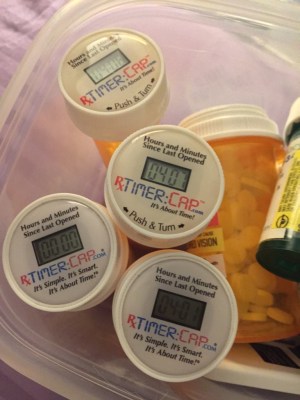 The easiest examples I can think of relate to medicine. A lot of the time people can be independent and high-functioning as long as they take the right medicine at the right time. The simplest way to ensure this is to use technology that helps track medication schedules. Pill reminders can monitor a pill case, sending reminders to you if you miss your schedule, and alertimg family or caretakers if you don't respond to the reminder.
We've also seen technology built right into the cap of the prescription bottle. These caps have a timer that resets to zero every time the bottle is opened. But anyone who has taken several medicines on different time schedules can tell you that this can still be very confusing. We wonder if anyone can prototype a system that would use computer vision to verify and log the pills each time you take them?
Of course the prescription reminders are just one of a multitude of low-hanging fruit. Safety is another aspect. Here's an entry that seeks to give peace of mind that the stove is off for those dealing with Alzheimer's or memory issues.
Now you see what we're getting at. What ideas do you have that can move the goal of Aging in Place forward?
---