When you have an idea, just go build it. That's the approach that [GordsGarage] takes with most of his projects, and he's back in the machine shop again. This time it's with a rather unique oil candle that uses a spark plug as inspiration. We have to say, the results are on fire.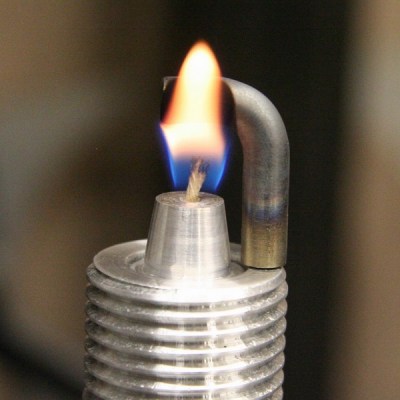 The spark plug candle was fashioned out of a single piece of 6061 aluminum. To create the scale model, first the stock metal hit the lathe to create the "insulator" section of the plug. From there, he milled in the hex bolt section, then it hit the lathe again to create the threaded section. The inside was bored out to create space for the wick and oil, and then the electrode was installed just above the flame.
This is a pretty impressive scale model and has a great finished look. The only thing that isn't to scale is the gap for the electrode which is completely necessary to keep the candle from getting smothered. It's an interesting, unique idea too, which is something that [GordsGarage] excels at. And, if you want to scale his model up a little bit, perhaps you can find some inspiration from this other candle.