Since March, hundreds of hardware hackers around the globe have been hard at work designing and planning their entry into this year's Hackaday Prize. The second challenge is now under way, a brand new chance for you to enter your own project. For inspiration, here are the top twenty entries from the first part of the Hackaday Prize.
The first challenge, Design Your Concept had 555 entries which we've spent the past week poring over. Now it's time to reward the best of that first round with $1000 and a chance at winning the Hackaday Prize – $150,000 and a residency at the Supplyframe Design Lab in Pasadena.
The winners of Design Your Concept, in no particular order, are:
These twenty projects continue on to compete in the last phase of the Hackaday Prize. Congrats! Now get to work: you have a lot to do before the Hackaday Prize finals in October.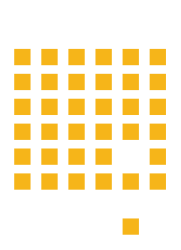 If your project didn't make the cut – or you haven't started one yet – don't worry. Until the end of May we're running the second challenge for this year's Hackaday Prize. Anything Goes in this round and we're looking for the craziest, most ostentatious, and most nonconformist project out there. Want to put the Internet of Socks on the blockchain? This challenge is right up your alley.
Anything Goes is a brand new challenge to solve a problem with technology and Build Something That Matters. Until the end of May, we're opening up the gates for hackers, designers, and engineers to build whatever they want.
If you don't have a project up on Hackaday.io, you can start one right now and submit it to The Hackaday Prize. If you already have a project up, add it to the Anything Goes challenge using the dropdown menu on the left sidebar of your project page.