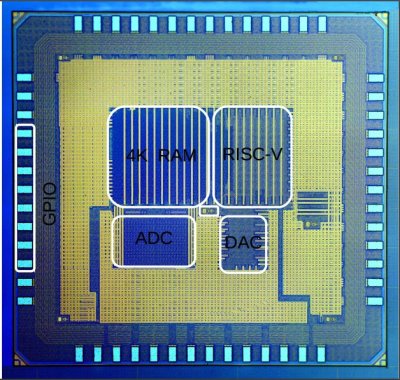 We don't know about you, but the idea of an Arduino-class microprocessor board which uses completely open silicon is a pretty attractive prospect to us. That's exactly [onchipUIS]'s stated goal. They're part of a research group at the Universidad Industrial de Santander and have designed and taped out a RISCV implementation with Cortex M0-like characteristics.
The RISCV project has developed an open ISA (instruction set architecture) for modern 32-bit CPUs. More than 40 research groups and companies have now jumped on the project and are putting implementations together.
[onchipUIS] is one such project. And their twitter timeline shows the rapid progress they've been making recently.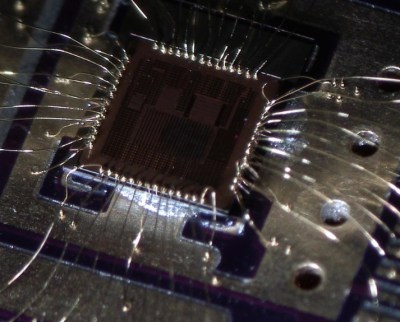 After tapeout, they started experimenting with their new wirebonding machine. Wirebonding, particularly manual bonding, on a novel platform is a process fraught with problems. Not only have [onchipUIS] successfully bonded their chip, but they've done so using a chip on board process where the die is directly bonded to a PCB. They used OSHPark boards and described the process on Twitter.
The board they've built breaks out all the chip's peripherals, and is a convenient test setup to help them validate the platform. Check it, and some high resolution die images, out below. They're also sending us a die to image using our electron microscope down at hackerfarm, and we look forward to the results!