CES 2017 is finally over, but one question has yet to be answered: which Internet of Thing is Best Internet of Thing?
Astonishing new devices
CES is the Mecca for new, interesting, and innovative hardware. Every year, one device amazes the crowds with incredible engineering. This year it was something phenomenal: a laptop with multiple displays. The Thinkpad W701ds is a work of art. It's a mobile workstation with two independent displays. Oh, yeah, the Razer thing.
Razer, manufacturer of computer peripherals that break far too easily, introduced a concept 3-screen laptop. Is it very, very cool? Yes. Is it practical? Those displays will suck down a lot of power and will introduce 'nerdspreading' to the lexicon.
Drones
Drones are now a commodity. I found dozens of Phantom clones, ready to fly FPV quads, and even some big hex- and octocopters that will lift a cinema camera. They're all cheap, they're all pretty much the same. What's missing? Fixed wings.
Underwater ROVs outnumbered autonomous fixed wing aircraft at CES this year. This is conclusive evidence that the pendulum has swung too far to the multicopter side of aviation. Sooner or later, someone is going to figure out fixed wing aircraft can carry more payload a longer distance. If you're looking for a startup idea, there you go: build fixed wing drones because physics doesn't change when the aircraft is autonomous.
With that said, here are some pics of the aircraft I found interesting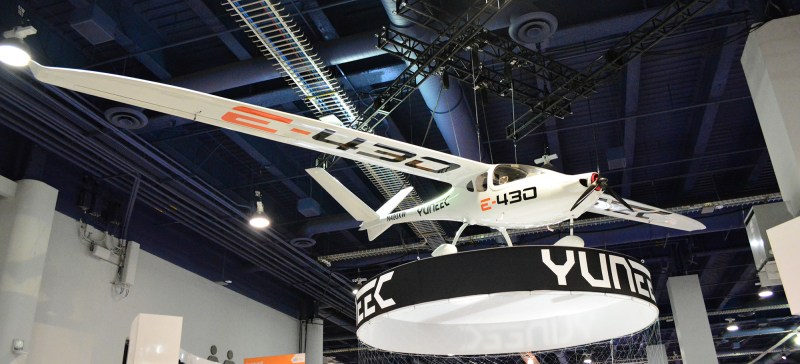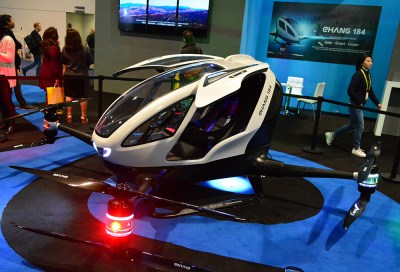 The Yuneec is not a drone. This is a two seat, single engine, LSA (easy and cheap to get a license, although the LSA market is crap) electric aircraft. It has a v-tail, which means it's cool. This thing actually flies, and if you want to fly this plane, the FAA will let you.
The Ehang 184 is a single-seat aircraft, but there is no pilot. It's a self-flying car, and will never be certified by the FAA. The red navigation lights are in the front, and the green navigation lights are on the back. This makes sense if it always flies sideways.
The Ehang 184 is so supremely idiotic it's only value to the world is to people watch the gawkers at the Ehang CES booth. Even then, you become terrified by the fact that the general population thinks a pilotless, manned aircraft is a good idea.
Robots
'Home Robots' made a big showing at this year's CES, and it looks like this is the future:
The future is stupid.
CES 2017 Wrapup
What were the highlights of CES? Kodak is reintroducing the Super-8 camera with real film. Yes, the camera is expensive but it 'might' have a single shutter button when it's released later this year. This bit of electronics for a telescope was the most interesting and creative use of technology I've seen. 3D printers are always getting better, Monoprice is going to have a very good year, and I'm really wondering how much 60 or 70 gallons of resin costs. TVs got thinner, bigger, higher resolution, or some combination thereof. I have agoraphobia. All in all, a very productive CES that proves to me once again the coolest technology isn't necessarily the one that gets the most publicity.