Let's get it out of the way right up front: you still need to etch the boards. However, [Mikey77] found that flexible plastic (Ninjaflex) will adhere to a bare copper board if the initial layer height is set just right. By printing on a thin piece of copper or conductive fabric, a resist layer forms. After that, it is just simple etching to create a PCB. [Mikey77] used ferric chloride, but other etchants ought to work, as well.
Sound simple, but as usual, the devil is in the details. [Mikey77] found that for some reason white Ninjaflex stuck best. The PCB has to be stuck totally flat to the bed, and he uses spray adhesive to do that. Just printing with flexible filament can be a challenge. You need a totally constrained filament path, for one thing.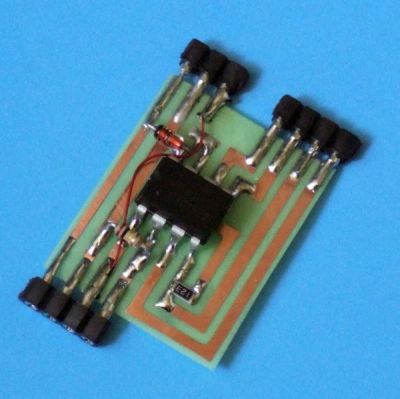 There are several other tricks. The fabric PCBs are very flexible, although that has nothing to do with the flexible plastic, which is all removed after etching.
We wondered if you could print a "holder" with the pattern and make the printer pause once the holder was complete. Then you could put the board in the holder before resuming the print to lay down the resist. That would allow very close alignment and might make two-sided boards possible.
Of course, software to convert a Gerber or other common PCB file format to the required STL file would be nice. There is software to do that, but we don't know if the result would be directly suitable for this process. At the least, you'd have to manually add the spacer bar and offset the pattern.
We've seen people use 3D printers to remove resist before, but apparently common 3D printing plastics don't stick well enough to be practical. Even if you can't print a real PCB, sometimes a mechanical mock-up is useful, too.