Upstairs at the Marquis Cornwallis pub in central London, around 75 Hackadayers convened, ate well, drank well, and were generally merry. Nearly everyone in attendance brought a hack with them, which meant that there was a lot to see in addition to all that socializing to be done.
I spoke with a huge number of people who all said the same thing: that it was fantastic to put faces to the names of the writers, hackers, and other readers. As a writer, I finally got to meet in person some of the people who've produced some of my favorite hacks, in addition to most that were totally new to me. I can't say how often I heard "Oh you're the person behind that project. I loved that one." A real sense of the Hackaday community was on display.
One of the most Hackaday moments occurred when [Pyrofer] showed me his fiber-optic cable checker. I had just been reading the comments posted to a similar project, and he mentioned that he had built a similar device a few years ago. Now here he was, 24 hours later, showing it to me with a beer in his other hand. It was a great-looking project with removable laser units and a sweet little OLED display. It also featured wireless charging for the battery, because wireless charging is cool.
Someone (say hello in the comments!) brought a super-quick prototype from work with him. To get the job done, he needed a six-layer PCB, but no PCB houses could turn those around in time for his deadline. The solution? Split the design up into a two-layer and four-layer design which they could handle quickly, and populate the middle sections with a surface-mount connector for the shared signals. The connector solves the alignment problems, as well as the obvious inability to solder inside the PCB sandwich. Very clever, and a hack that I'll have to try out to beef up my home-etched designs.
And so it went. The entire evening was full of gems like this, punctuated by cask ale refills and delicious shrimp and mini-burgers. If you were there, let us know what your favorite moments were in the comments. If you weren't, enjoy the photo gallery, and look out for when we're in your neighborhood.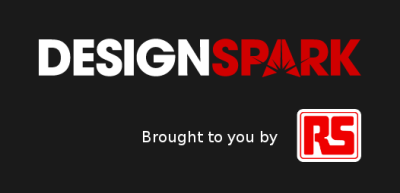 DesignSpark is the exclusive sponsor of the Hackaday UK Unconference.