Way back in June of 2016, Autodesk acquired Cadsoft, and with it EagleCAD, the popular PCB design software. There were plans for some features that should have been in Eagle two decades ago, and right now Autodesk is rolling out an impressive list of features that include UX improvements, integration with MCAD and Fusion360, and push and shove routing.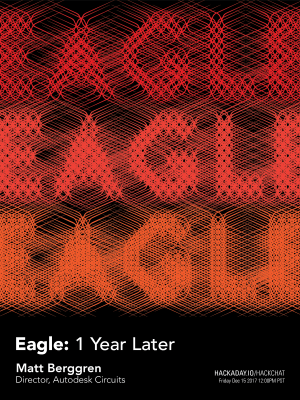 Six months into the new age of Eagle, Autodesk announced they would be changing their licensing models to a subscription service. Where you could pay less than $100 once and hold onto version 6.0 forever, now you're required to pay $15 every month for your copy of Eagle. Yes, there's still a free, educational version, but this change to a subscription model caused much consternation in the community when announced.
For this week's Hack Chat, we're going to be talking about Eagle, one year in. Our guest for this Hack Chat is Matt Berggren, director of Autodesk Circuits, hardware engineer, and technologist that has been working on bringing electronic design to everyone. We'll be asking Matt all about Eagle, with questions including:
What new features are in the latest edition of Eagle?
What's on the Eagle wishlist?
What technical challenges arise when designing new features?
Where can a beginner find resources for designing PCBs in Eagle?
Join the chat to hear about new features in Eagle, how things are holding up for Eagle under new ownership, and how exactly the new subscription model for Eagle is going. We're looking for questions from the community, so if you have a question for Matt or the rest of the Eagle team, put it on the Hack Chat event page.
If you're wondering about how Altium and KiCad are holding up, or have any questions about these PCB design tools, don't worry: we're going to have Hack Chats with these engineers in the new year.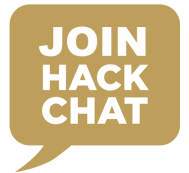 Our Hack Chats are live community events on the Hackaday.io Hack Chat group messaging. This Hack Chat is going down on noon, PST, Friday, December 15th. Time Zones got you down? Here's a handy count down timer!
Click that speech bubble to the left, and you'll be taken directly to the Hack Chat group on Hackaday.io.
You don't have to wait until Friday; join whenever you want and you can see what the community is talking about.