KiCad is twenty-five years old — like most PCB design software — and right now it's the best Open Source tool to lay out your circuits, plop down a few resistors, and create a PCB from scratch. Over the last few years, a lot of people have been turning to KiCad to design some very impressive boards, something no doubt related to the fact that KiCad is free in both the beer and speech senses.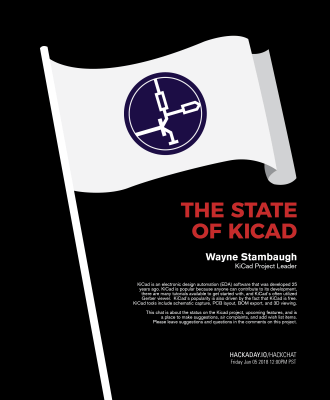 Join us this Friday for Hack Chat, we're talking all about KiCad. If you have grievances or praise to heave onto the developers, this is the place to do it. Our guest for this week's Hack Chat will be Wayne Stambaugh, project lead for KiCad. Among other things, Wayne is responsible for leading the KiCad product roadmap and he's also one of the authors of the CvPcb Reference Manual
During this Hack Chat, we'll discuss current and future features in everyone's favorite Open Source EDA suite. This is a great chance to make suggestions and put forth wish list items. Wondering if KiCad is pronounced 'Kai-CAD' or 'Key-CAD'? It's the latter, but don't let that stop you from asking Wayne to change that.
Items up for discussion include:
The new features on the 2018 roadmap
What's happened in KiCad since the last KiCad Hack Chat
What goes on under the hood, and why should you never trust the autorouter?
Where do you turn when you're just starting out in KiCad?
If you have something you'd like to ask the KiCad devs, make sure to add it to our discussion sheet. To do that, just leave a comment on the Hack Chat Event Page.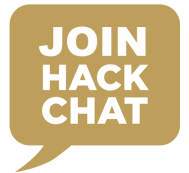 Our Hack Chats are live community events on the Hackaday.io Hack Chat group messaging. This Hack Chat is going down Friday, January 5th at noon, Pacific time. Time Zones got you down? Here's a handy countdown timer!
Click that speech bubble to the left, and you'll be taken directly to the Hack Chat group on Hackaday.io.
You don't have to wait until Friday; join whenever you want and you can see what the community is talking about.