They just don't make them like they used to. Digital televisions have rendered so many of the videogames designed in the days where CRTs ruled the earth virtually unplayable due to display lag. Games that were already difficult thanks to tight reaction time windows can become rage inducing experiences when button presses don't reflect what's happening onscreen. A game that would fall into the aforementioned category is Mike Tyson's Punchout for the NES. However, NES homebrew developer [nesdoug] created a patch for the 31 year old classic that seeks to give players playing on modern displays a fighting chance.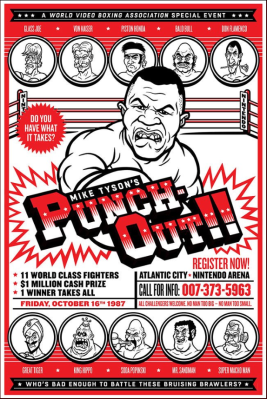 The lag fix patch for Mike Tyson's Punchout seeks to alleviate some of the display lag inherent in digital displays by adjusting the gameplay speed. Some of the early stages aren't altered very much, but the later fights incur more significant slowdown to compensate for modern display lag. It's evident that [nesdoug] is a longtime fan of the game as he also uploaded a remix patch that mixes up the stages and color palettes.
The patch itself comes in the form of an IPS file. To apply the lag fix patch you'll need an IPS patching tool, like Lunar IPS, along with your own personal backup ROM of Mike Tyson's Punchout. A checksum value is provided on the lag fix patch download site to ensure you have a usable ROM file. Do note that the ROM file is overwritten in the process of applying the patch, so make sure to put the original file in a safe place. After patching is complete the fun can be had using your favorite NES emulator, or using a flashcart if you're seeking to play on original hardware.
If you're looking to dump your own NES cartridges without the plug and play convenience of devices like the Retrode, there is a tutorial in the video below the  break:
Also don't forget to check out this Punchout boxing dummy controller project featured on Hackaday.