In the spirit of Nintendo's NES mini and Super NES mini, Sony is releasing a tiny version of the Playstation. It's a hundred bucks in December and it comes with Final Fantasy VII, what more do you want? While that's marginally cool, check out the forums and comments of gaming blogs for some real entertainment — those damn kids won't get off my lawn and are complaining the included controllers don't have analog sticks.
This man has solved the range problem for electric cars. He hacked a Prius to run off the overhead wires for San Francisco's Muni system. Yes, if you want something amazing, here it is. The pantograph/pole/whatever it's called was acquired 'somehow', with the implication that it was stolen. The overhead lines are 600 V, and a Prius' battery pack is usually 273 V; apparently he "uses up the excess power on a whole lot of resistors, full-time headlights, and a kick-ass stereo system.". Dear lord, we need a real technical write-up for this one.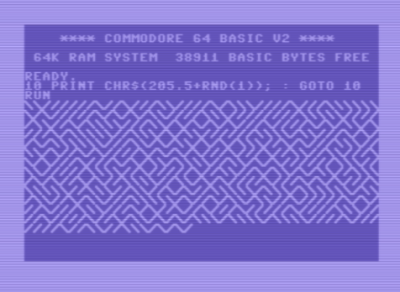 Humanity's most impressive accomplishment to date is Twitch Plays Pokemon. This was a cooperative game of Pokemon, with thousands of people mashing buttons. Everyone (eventually) beat the Final Four, but the most impressive part was the Power Plant. We made it through the Power Plant, and we got Zapdos. I was there. It was incredible. Twitch Plays Pokemon has been reborn and rebranded several times, but this one might be good: Twitch Programs a Commodore 64. It's a (virtual) C64 hooked up to Twitch. If there's one person watching the channel, you can slowly type out a BASIC program one… character… at… a… time. If there's more than one person watching, the entire ordeal devolves into the horrors of a democracy, but you might be able to get something done. Have fun.