By any metric you care to use, this is a very exciting time for America's space program. NASA is refocusing their efforts towards the Moon and beyond, SpaceX is launching routine crew and cargo flights to the International Space Station with reusable rockets, and if you've got deep enough pockets, there are now multiple companies offering suborbital pleasure trips requiring little more than a few hours worth of training. It's taken longer than many people had hoped, but it seems we're finally making the confident strides necessary to truly utilize space's vast resources.
But things are just getting started. A new generation of massive reusable rockets are currently being developed, which promise to make access to space cheaper and faster than ever before. We've seen quite a bit of SpaceX's Starship, thanks in no small part to the dramatic test flights that the media-savvy company has been regularly live streaming to YouTube. But Blue Origin, founded by Amazon's Jeff Bezos, has been far more secretive about their New Glenn. That is, until now.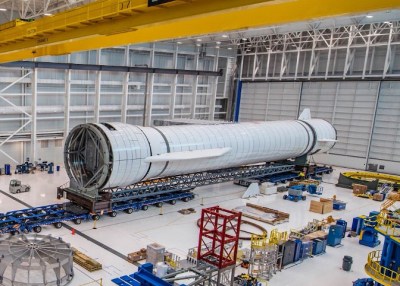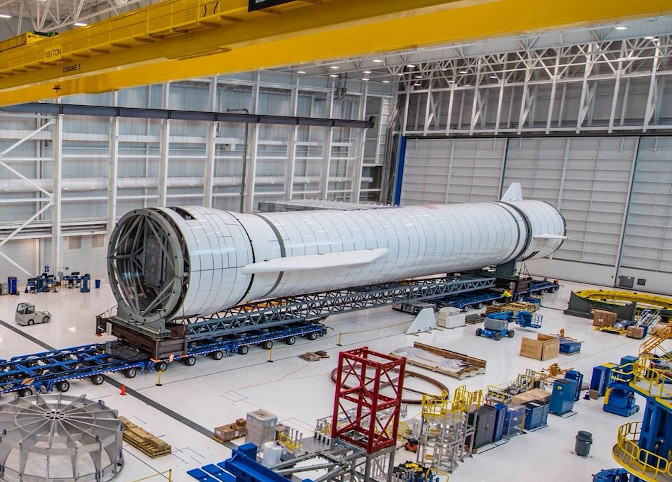 On November 8th, Blue Origin rolled out their GS1 simulator for the New Glenn's first stage. This stand-in for the real rocket will never fly, but it's designed to perfectly recreate the dimensions, center of gravity, and mass, of the real thing. Ground teams will use the GS1 to practice safely transporting the booster, which is approximately half the length of the Saturn V, from their production facility to Launch Complex 36 (LC-36) at Cape Canaveral. It will also be used to test the fit and function of various pieces of ground support equipment, and eventually, the second stage stacking procedure.
For the uninitiated, it might seem like this is a lot of fuss over what's ultimately just a hollow metal tube. But the introduction of a test article such as this has traditionally been a major milestone during the design and construction of rockets and spacecraft, dating back to the "boilerplate" test capsules used during the Mercury, Gemini, and Apollo programs; a sure sign that what was just an idea is now becoming a reality.
Continue reading "Blue Origin Rolls Out Test Article For Next-Gen Rocket" →