[Wladimir Palant] seems to be on a one man crusade against security problems in security software. The name may not be immediately recognizable, but among his other infamies is originating Adblock Plus, which we have a love-hate relationship with. (Look, surf the net with an adblocker, but disable it for sites you trust and want to support, like HaD).
This week, he announced a rather serious flaw in the Bitdefender. The disclosure starts off with high praise for the Bitdefender: "security-wise Bitdefender Antivirus is one of the best antivirus products I've seen so far…." Even with that said, the vulnerability he found is a serious one. A malicious website can trigger the execution of arbitrary applications. The problem was fixed in an update released on the 22nd.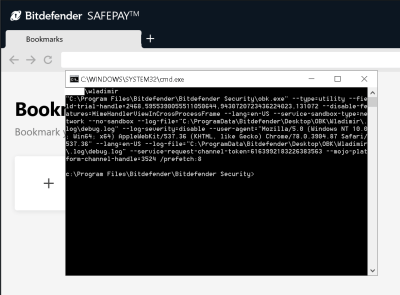 The vulnerability is interesting. First, Bitdefender uses an API that was added to web browsers specifically to enable security software to work without performing man-in-the-middle decryption of HTTPS connections. When a problem is detected, Bitdefender replaces the potentially malicious page with it's own error message.
Because of the way this is implemented, the browser sees this error message as being the legitimate contents of the requested site. Were this a static page, it wouldn't be a problem. However, Bitdefender provides an option to load the requested page anyway, and does this by embedding tokens in that error page. When a user pushes the button to load the page, Bitdefender sees the matching tokens in the outgoing request, and allows the page. Continue reading "This Week In Security: Bitdefender, Ripple20, Starbucks, And Pwned Passwords" →