That's right, we're headed to the epicenter of electronics manufacturing next month: Shenzhen, China. We have a ton planned and this is the quick and dirty overview to get you thinking. If you are in the area (or are itching to travel) join us for a week of hardware hacker culture. Highlights for our tour include:
Meet Up on June 18th – (RSVP details coming soon)
Zero to Product PCB Workshop on June 19th – RSVP Now
Hackaday Talks presented at Maker Faire Shenzhen on June 19th and June 21st
Hackaday Booth at MFSZ on June 20-21
Zero to Product Workshop at MakerCamp Shenzhen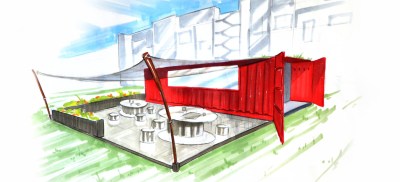 MakerCamp brings 30 talented Makers, Hackers, Designers, and Engineers together for a few days to build a makerspace inside of a shipping container.
We won't be part of that build team (registration is open until 6/1 if you want to be). We will be supporting the event as part of the workshops that help celebrate the completion of the space. A mobile hackerspace full of interesting tools is one thing. But the sharing of knowledge, experience, and skill is what truly makes a hackerspace work.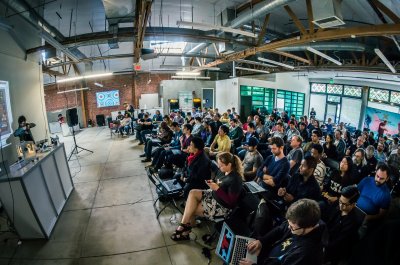 Our Zero to Product workshop created by [Matt Berggren] has been generating a ton of buzz and will be offered at Shenzhen MakerCamp.
The workshop runs from 10am to 6pm on Friday, June 19th on the grounds of Maker Faire: Shenzhen. The event covers PCB design and at the end you will have laid out a development board for use with the ESP8266 WiFi module.
We were totally sold out for the workshop in LA a few weeks ago this is another chance to join in. If Shenzhen is a bit too far for you to travel, we are also planning the next installment in San Francisco on June 13th.
Hackaday Shenzhen Meetup
If you just want to hang out, so do we! On the night of Thursday, June 18th we'll be rolling into an area bar for a tasty beverage and a night of interesting conversation. As always, we want to see the hardware you've been working on. We do recommend bringing things that fit easily in your pocket or backpack since we're meeting up to spend some time with other Hackaday community members in the area.
We don't have the location nailed down for this one. Check this post again as we'll be adding it here. And if you have a bar to suggest to us please leave a comment below.
The picture above is from just a few weeks ago. We had a huge turnout for the BAMF meetup. There was a ton of hardware on hand which makes for really easy conversation as you meet other hackers for the first time.
Talks by [Mike] and [Sophi] plus Booth at Maker Faire Shenzhen
[Mike] is giving a talk on Friday, June 19th about the power of Open Design to move education forward. [Sophi] will be presenting her talk on Sunday, June 21st about making stuff that matters and working on research equipment used to investigate the world around us such as solar, medicine and disease.
Come to the Faire to hear our talks, but make sure you swing by the Hackaday booth as well. We'll be bringing some of our most favorite projects to exhibit but we can't resist the opportunity to do something interactive. Stop by and build an oscillator, wire up a sequencer, and create your own rudimentary music based on [Elliot Williams'] series Logic Noise.
Tag Along with Hacker Camp Shenzhen?

One of the adventures we've always wanted to take part in is Hacker Camp Shenzhen which is run by Hackaday alumnus and Hackaday Prize Judge [Ian Lesnet]. The week-long camp leverages [Ian's] knowledge of the area, manufacturers, markets, and people to provide tours and workshops for those interested in manufacturing. It just so happens that HackerCamp lines up the same week as all of the Hackaday events. We can't take part in the entire thing, but are hoping that we have a free day to meet up (and possibly tag along) with the HackerCamp crew.
---