GoGo, the largest provider of Internet above 30,000 feet, has announced they are now testing their next generation of in-flight Internet.
Of special interest in the new 2Ku system is the antennas strapped to the top of a GoGo-equipped plane's fuselage. These antennas form a mechanically-phased-array that are more efficient than previous antennas and can provide more bandwidth for frequent fliers demanding better and faster Internet.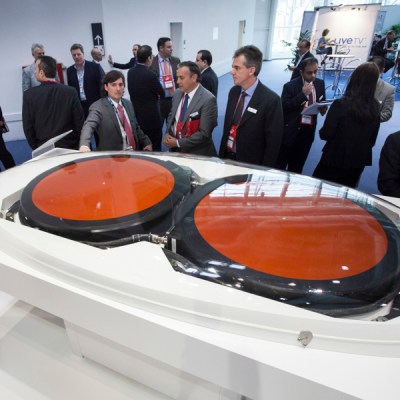 Currently, GoGo in-flight wireless uses terrestrial radio to bring the Internet up to 35,000 feet. Anyone who has flown recently will tell you this is okay, but you won't be binging on Nexflix for your next cross country flight. The new system promises speeds up to 70Mbps, more than enough for a cabin full of passengers to be pacified by electronic toys. The 2Ku band does this with a satellite connection – much faster, but it does have a few drawbacks.
Because the 2Ku system provides Internet over a satellite connection, ping times will significantly increase. The satellites GoGo is using orbit at 22,000 miles above Earth, or about 0.1 light seconds away from the plane. Double that, and your ping times will increase by at least 200ms compared to a terrestrial radio connection.
While this is just fine for email and streaming, it does highlight the weaknesses and strengths of mobile Internet.