"We accept pain as a price of doing business, even if it is just for aesthetic purposes. You want to put a magnet in your finger, a doctor will ask you why; a mod artist will ask when you can start." As with many other people who are part of the growing grinder movement, [Adam] has taken a step that many would consider extreme – he's begun to augment his body.
Grinders – men and women who hack their own bodies – are pushing the boundaries of what is currently possible when it comes to human augmentation. They're hackers at heart, pursuing on an amateur level what they can't get from the consumer market. Human augmentation is a concept that is featured heavily in science fiction and futurism, but the assumption most people have is that those kinds of advancements will come from medical or technology companies.
Instead, we're seeing augmentation begin in the basements of hackers and in the back rooms of piercing studios. The domain of grinders is the space where body modification and hacking meet. It mixes the same willingness to modify one's body that is common among the tattooed and pierced, and adds an interest in hacking technology that you find in hackerspaces around the world. When those two qualities intersect, you have a potential grinder.
Rise of the Grinder Community
Biohacking is still relatively new, and has only gained traction in the past decade. It has taken a unique set of conditions for the grinder movement — which itself is a type of Biohacking — to begin. Body modification in general had to become more mainstream and accessible. Technology, especially hobby electronics, had to come far enough along that the necessary tools became available to everyone. And, perhaps most importantly, information on the subject had to be accessible.
It's that last factor that has made the community aspect of biohacking so vital. Early lessons were learned by just a few pioneering grinders, who then shared their knowledge with other interested individuals. Collaborative design and shared techniques allowed the movement to progress, much in the same way that the RepRap project pushed forward hobby and consumer 3D printing. Even simple questions like where to implant an RFID tag could only be answered through trial and error.
One of those pioneers of biohacking is a man named [Amal Graafstra], who began his augmentation journey in 2005. As he describes in his TEDX talk (video below), his interest started simply enough – he just wanted to be able to unlock his office door without needing to carry around a key. RFID key badges were already common, and he reasoned that he could use the same implantable RFID tags that are used for pet identification to replicate a standard RFID key.
Unfortunately, those pet ID tags weren't user-programmable. They were proprietary and an individual could only enter information like a name, phone number, and address. Obviously, that wasn't particularly useful to [Amal], but like any good hacker, he wasn't deterred. He was able to find an industrial glass-encased RFID tag that had the same dimensions as an RFID pet ID, and more importantly was completely programmable. Using the same implantation device used for pet IDs, he was able to have a doctor implant the industrial RFID tag in his hand, and successfully gained himself a door key that couldn't be lost.
Early experimentation by [Amal] and several others created the inspiration necessary to launch the grinder community. Once others realized that this kind of augmentation was both possible and relatively safe, it didn't take long for early-adopters to start implanting their own devices. Unfortunately, it was unlikely that your general practitioner would be willing to perform the procedure. This is understandable as a doctor may be liable for complications, but at the same time it's disappointing since they're the experts when it comes to working safely with the human body. Luckily for grinders, there was already a community of people for whom amateur surgery is the norm: body modification enthusiasts.
Getting an Implant
Tattoos and piercings can, and probably should, be considered medical procedures in their own right. But, in certain corners of the body modification world, tattoos and piercings are just the beginning. Extreme body modification, everything ranging from scarification to amputation, has grown rapidly in popularity (or at least attention) as the internet has allowed interested individuals to collaborate. One such modification called subdermal implantation was already being regularly performed, and was exactly what biohackers needed.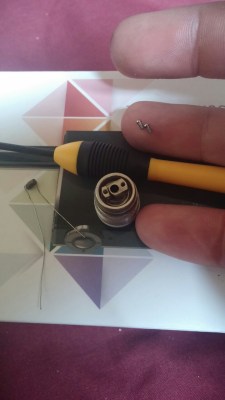 A subdermal implant is any object which is inserted beneath the skin. In the body modification community, these are commonly used for aesthetics – to add "horns" under the scalp for example, for sexual purposes, or for some other purpose that is left up to the individual. These implants have to be made of a biosafe material, something that won't be rejected by the body or cause health problems. Silicone is the most commonly used material, but biosafe glass is also acceptable.
This isn't the kind of procedure that just any piercing studio is willing or qualified to perform. But grinders looking to implant magnets or RFID tags were able to look to existing body modification artists for help. These artists are generally very open minded when it comes to alternative lifestyles and choices and at this point, most majors cities have artists who are knowledgeable and capable.
Philosophy, Ethics, and Neo-Luddites
The concept of augmenting the human body is at least somewhat intriguing to the average geek. Most of us have already been exposed to the idea through science fiction (the Cyberpunk reference in the title) and are generally in favor of new and exciting technology. That doesn't mean every geek is champing at the bit to become a cyborg, but can understand why others would.
Outside of the hacker and body mod communities, however, the idea of human augmentation isn't quite so accepted. That's doubly true for amateur biohacking, which many proponents of augmentation won't condone. The most blunt argument against biohacking is simply that it's "unnatural." For most people, especially those who benefit from medical advancements like pacemakers and cochlear implants, adding RFID or magnets to the body appears to have little value. But there are very few people who can't recognize the benefits of technological progress and how it has helped humanity. Grinding, however is often not recognized as an advancement.
A more reasoned argument against human augmentation mirrors the same worries that commonly surround genetic engineering. A thought provoking possibility is that those who have access to (and can afford) augmentation procedures and devices will gain unfair advantages over those who do not. Over generations, this could create a large rift between the augmented and the unaugmented. This is also where the concept of transhumanism and a divergent "race" of humanity starts to sound like a real possibility.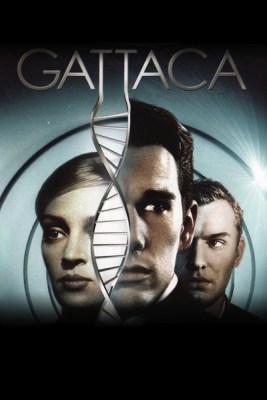 Luckily, the grinder movement provides a solution to this problem as part of its central ethos: open source hardware and the free access of information. As a necessity of its success, the grinder community has to share information. With no corporate help, the only way grinders can accomplish their goals is by learning from other grinders. The result is that hardware designs and biohacking techniques are shared freely within the community.
In an ideal future, the open source nature of the grinder movement would mean that anyone with the interest could augment themselves. Even now, common implants cost less than most cell phones. It's likely that with growing adoption costs will decrease and capabilities will increase, a familiar pattern of most technology.
The Current State of Biohacking
Like any other technology in its infancy, biohacking devices are still crude. There are really only two commonly performed biohacks today: magnetic implants which are by far the most popular and least expensive, and RFID implants. But, enthusiastic development is yielding some interesting possibilities.
I spoke with a man named [Ken] who has a magnetic implant, along with a handful of other "non-functional" body modifications. [Ken] lives with his girlfriend in Wellington, New Zealand, works in retail, and as a hobby he makes wooden boxes and other trinkets for some pocket change. He's intelligent, curious, and not afraid to get his hands dirty. His approach to getting a magnetic implant was rather nonchalant:
"I chose to get a magnet implant for a reason similar to why I split my tongue; I wanted to experience something I couldn't have experienced otherwise. With my tongue split, I can move and feel two muscles where there only used to be one (well, there are two muscles but they only ever moved together before the split). With a magnet, I can feel something pulling from inside me. Being able to hold tiny screws and coins and things is just a handy bonus."
What does having a magnet implanted in your finger actual feel like? [Ken] described it as "as much as I love picking up small coins, screws, pins and bottlecaps with my finger, it's nowhere near as satisfying as the actual pull that I can feel from it. My favourite times to feel it are when I'm not expecting it, like being an ATM and feeling it whirr while it works out what change to spit at me, or feeling the mechanism of a train door vibrate just before they open."
[Adam's] description is more about what it allows him to do:
"It allows me to feel magnetic and electrical fields. Plus, you know, pick up small objects and other magnets. In a practical sense, I can feel which wires in a fuse box are active, whether certain devices (like microwaves, for instance) are properly sealed, and that kind of thing."
Adam is a 29 year old living in Sydney, Australia with his girlfriend, and has been working as a piercer for more than 7 years. He's a self-described "massive, massive nerd," and is the type of guy who is an early adopter of tech toys. Those two parts of his nature are what got him interested in becoming a grinder. He already had a purely aesthetic subdermal implant, so biohacking wasn't a big leap for him. In addition to his magnetic implant, he also has an RFID implant – specifically an NFC implant.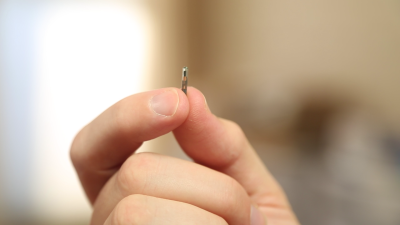 "The NFC chip is encased in a 2x12mm glass cylinder, and is in the back of my left thumb. In theory, it would allow me to do anything an NFC card would do: keyless entry, computer interfacing, storage of business cards or other data, links to websites, Bluetooth or WiFi configuration data, almost anything. While I could do any of those things, I don't actually have a practical use for it yet; when I scan it, it reads out the decoded clone barcode from Orphan Black."
What can the average person do if they want to biohack themselves like [Ken] and [Adam] have? Doing so responsibly and safely is important, and very few doctors will condone these procedures or perform them. One company called Dangerous Things, created by [Amaal Graafstra], is attempting to supply the necessary tools, as well as the information to use them safely.
Dangerous Things sells a variety of implants – both magnetic and RFID. Their RFID implants come in a selection of different protocols to ensure that they'll work properly with whatever projects you have planned. They also sell the implantation tools, and provide instructions on how to use them. These can then be taken to a body modification artist who is experienced with subdermal implants, and in no time at all you can become a grinder yourself.
The Future of Biohacking
Maybe RFID implants aren't exciting enough for you, and you want to push yourself further? One group out of Pennsylvania called Grindhouse Wetware, born out of the biohack.me forums, is currently developing three new and complex implants. The simplest of these, called North Star, is a circuit board containing LEDs that can be lit up and seen through your skin, and is purely aesthetic.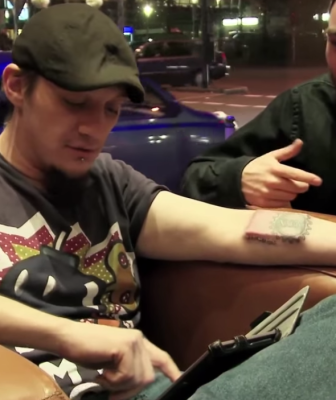 It's what they're doing beyond the aesthetic that is really interesting. Circadia is another implantable device that constantly gathers the user's biometric data. The medical potential for this device is vast, and it has the most immediately practical benefits.
However, another project of theirs is interesting in that it aims to give humans an additional "sense." Bottlenose takes in data from sensors and WiFi, and communicates that data to the user by inducing a magnetic field that can be sensed with a magnetic implant, or by haptic vibrations. One possible application, and the reason for the name, is to provide the ability to navigate a physical space using sonar.
Robotic augmentation is another distant, but probably inevitable, possibility. Kevin Warwick, a scientist in the UK, proved through his "Project Cyborg" that a robotic arm could be controlled directly by the human nervous system. We've even featured less invasive projects here on Hackaday.
Whatever your personal thoughts are on human augmentation, it's undeniable that the technology already exists to make it a reality. Grinders are already doing it. The only questions are what they'll come up with next, and whether you're going to join them.