Dang. [Mixtela] has just managed a seriously cool hack: running an entire MIDI synthesizer on an ATTiny85 to create what he claims is the worlds smallest MIDI synthesizer. That's it on the left, next to a standard MIDI cable plug.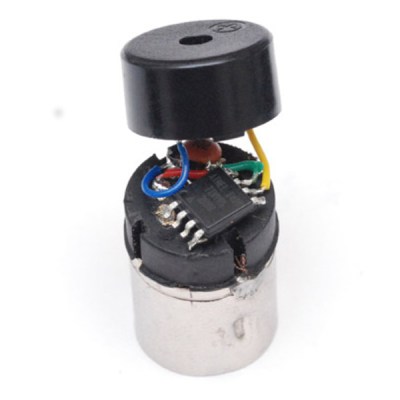 The whole thing is so small it fits inside a MIDI plug and can run off the power supplied by the MIDI output, driving a small pizeo buzzer. Considering that the ATTiny85 has just 8Kb of memory and 512 bytes of RAM, this is no small feat (get it?). To create the sound, [Mixtela] simply drives the buzzer with PWMed square waves, creating the glorious early chiptunes sound that every retro gamer will recognize.
He even decided to implement some MIDI commands beyond just playing notes, including pitch bending, and is considering ways to add polyphony to his small miracle. Sure, it isn't going to win any awards for sound quality, and without optoisolators it doesn't really fit the MIDI spec. But it works, and remember that MIDI synthesizers used to be big, expensive devices that required a degree in sound engineering to program. Now, thanks to hackers like [Mixtela], you can build your own from parts that cost only a couple of dollars.