One of my favorite types of science fiction character is found in the books of Ben Bova; a business mogul who through brilliance, hard work, and the force of personality drives mankind to a whole new level in areas such as commercializing space, colonizing the stars, battling governments, and thwarting competitors.
It is possible to name a few such characters in real life — influencing the electricity industry was George Westinghouse, automobiles was Henry Ford, and more recently Steve Jobs and Elon Musk. With Elon's drive we may all finally be driving electric cars within 20 years and spreading out into space with his cheap rockets. Due to the latter he may be the closest yet to one of Bova's characters.
So what's it like to work for Elon Musk at Tesla or SpaceX? Most of us have read articles about him, and much that he's written himself, as well as watched some of his many interviews and talks. But to get some idea of what it's like to work for him I greatly enjoyed the insight from Ashlee Vance's biography Elon Musk – Tesla, SpaceX, and the Quest for a Fantastic Future. To write it Vance had many interviews with Musk as well as those who work with him or have in the past. Through this we get a fascinating look at a contemporary mogul of engineering.
The Hiring Process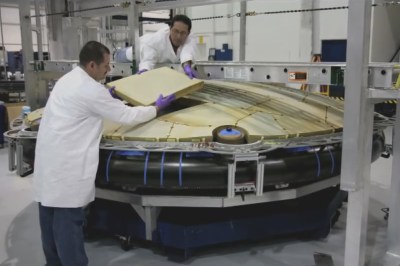 SpaceX looks for more than engineers with top grades. They look for type A personalities, engineers who have excelled in robot competitions, made racing cars, have built unusual vehicles and have been making things all of their lives. They have to be passionate and work well in a team and have real experience in bending metal.
SpaceX takes walk-ins but also recruits from colleges and goes through research papers to target engineers with specific skills. When wooing candidates at trade shows and conferences, initial contact is sometimes made in a cloak-and-dagger fashion by handing out a blank envelope containing an invitation to meet in a nearby bar or restaurant. Those who show up find they're part of a small, select group and are made to feel special.
As with other tech companies they go through a battery of interviews, some informal, some challenging with quizzes. For coders, rather than being asked to solve problems with a few lines of code, programs run into the hundreds of lines. Once they make it to the end of the process they are asked to write an essay for Musk about why they want to work at SpaceX.
The final step for at least the first one thousand hires was a meeting with Musk; this was for janitors and engineers alike. The meeting could last from thirty seconds to fifteen minutes. Reports are that the interviews run from torturous to the sublime, being asked from just one question to many, and he always gives a riddle to solve. One such riddle is "You're standing on the surface of the Earth. You walk one mile south, one mile west, and one mile north. You end up exactly where you started. Where are you?"
Start-ups And Silicon Valley Companies
Once you're hired, you'll feel like you're part of a start-up or at least in a Silicon Valley company. Both SpaceX and Tesla started life as start-ups and given their non-stop innovative goals, still have much of that start-up feel. The Silicon Valley feel comes from Musk's background running Zip2 and PayPal.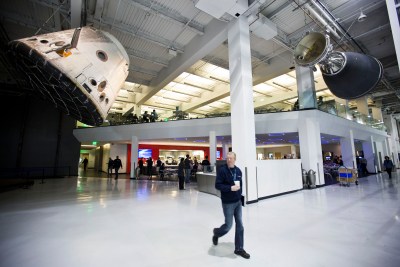 Robert Downey Junior toured SpaceX's facility in 2007 to observe Musk as part of his research for his role as Iron Man. He said the facility looked like a giant, exotic hardware store, with enthusiastic employees zipping around working on machines. "Young white-collar engineers interacted with blue-collar assembly line workers, and they all seemed to share a genuine excitement for what they were doing… It felt like a radical start-up company," Downey said.
But start-ups take their toll, causing engineer churn. While Tesla was still in its early days, employees who'd enjoyed the engineering challenges of the first five years were burnt-out. One didn't think a mass market electric car would ever work. Another left to form his own start-up making electric delivery trucks. Yet another who'd been an important, can-do engineer felt he'd lost his effectiveness when the company grew to three hundred people and didn't want to suffer through another five years getting the sedan to market. But with Tesla's strong brand there were plenty of other top talent that they were able to hire, including ones from the automotive industry who knew what was needed to get the Roadster to market.
Both SpaceX and Tesla still have a high turnover rate.
Impossible Schedules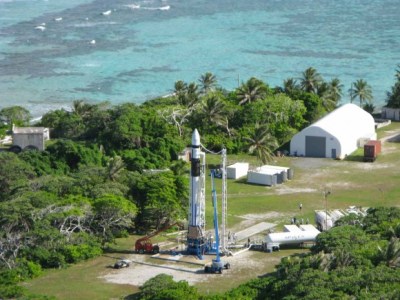 Most of us have been given impossible schedules by our bosses or been affected by the stereotypical salespeople who make impossible promises regarding how long a project will take. Musk certainly shares this affliction. His initial plan for SpaceX's first launch of the Falcon 1 rocket was to be just fifteen months after the company was formed, in November 2003, when instead it happened in March 2006. A similar prediction happened for Tesla's first vehicle.
According to one employee, "Elon has always been optimistic. That's the nice word. He can be a downright liar about when things need to get done. He will pick the most aggressive time schedule imaginable assuming everything goes right, and then accelerate it by assuming that everyone can work harder."
Employees have noticed a special trick Musk uses to get people to meet their deadlines. Instead of saying "You have to do this by Friday at two P.M.," he says, "I need the impossible done by Friday at two P.M. Can you do it?" When an employee says yes, instead of doing it for Musk, he or she does it for themselves having signed up for it.
His Intimidating Mental Abilities
A cult has formed within the companies around Elon Musk. That's not too unusual. I've worked for a company where one of the founders not only ran the company but still wrote code and led design meetings. A company's product is usually a founder's baby and he or she tends to know everything about it. Such founders usually get a lot of respect. Though not all of them have created companies that make reusable rockets or mass market electric cars. That earns extra street cred.
Musk gets some of his aura from his ability to absorb information with near-flawless recall, often pumped from his employees. He'd grill them about some component or material. One employee reported, "I thought at first that he was challenging me to see if I knew my stuff. Then I realized he was trying to learn things. He would quiz you until he learned ninety percent of what you know."
During the 2007 and 2008 battle to get the Tesla Roadster costs down one employee stated about presentations, "If you put a number on the projector that does not make sense, he will spot it. He doesn't miss details."
Musk doesn't like it when an employee tells him something can't be done for the cost he thinks it can be done for or on his schedule. If you're in the way, he'll take over the project and accomplish exactly what he said was possible, while also running his two companies. It's difficult to work for someone with this knack without expecting the same out of yourself.
Encouraging Employees To Spend Wisely
Spending wisely means being both thrifty and frivolous depending on the circumstances. Musk keeps a tight rein on spending. You can't blame him since much of the money in the companies is his. But at SpaceX he's also trying to reach the elusive cost per kilo to orbit to $1000 while at Tesla he's trying to produce an electric car affordable by everyone.
Around 2007 when the Tesla Roadster was still under development and the cost was looking like it would be in the $200,000 range with the manufacturing costs being ambiguous and in need of lowering, Musk gave a speech saying, "we would work on Saturdays and Sundays and sleep under desks until it got done." When someone objected, Musk said, "I would tell those people they will get to see their families a lot when we go bankrupt."
But he was methodical in getting that cost down, too. In December the motor cost $6,500. Musk wanted it to cost $3,800 by April and costs were plotted and analyzed monthly. There was hell to pay if you fell behind and some were let go.
With SpaceX it's necessary to teach employees to spend wisely because many come from aerospace companies with huge government contracts and have to be converted to more of a Silicon Valley mentality. He teaches them to make trade-offs between costs and productivity, saying that everything is a function of their burn rate. If he thinks a part can be found at a cheaper price then he'll tell them so. Meanwhile, he once rented a plane to get a part to Kwaj (the Kwajalein Atoll) in the Pacific where they were working on launching the Falcon 1. The plane rental cost ninety-thousand dollars to get the part but it saved the loss of an entire workday, this at a time when the burn rate was a hundred thousand dollars a day.
Working On Rockets And Electric Cars Silicon Valley Style
One of the main things that makes all of Musk's above mentioned foibles worth it is what his engineering staff gets to work on. For those with a passion for aerospace, rather than work at companies that are content to stick with rockets from the 1960s, they get to work on reusable rockets, with a goal of lowering launch costs to make it affordable (for thousands of people to colonize Mars no less).
For those wanting to push the envelope on automobiles, rather than work on the centuries old internal combustion engine they get to work on high performance electric vehicles that have features like ludicrous mode, and are also semi-autonomous, are leaders in safety and are innovative right down to the ways the doors open and close. Everyone wants to work on something new, to pioneer the undiscovered, and to be successful in doing so. There's a lot that goes along with that and the gamble isn't for everyone, but the rewards for success are something these engineers will carry with them the rest of their lives.
Musk has done all this Silicon Valley style with all the usual Silicon Valley company perks. And after all, who wouldn't want to come to work only to see spaceships that have actually been to orbit hanging from the ceiling and a mission control room behind a multistory glass wall straight out of a Bond movie villain's lair.