We have all opened an electricity bill and had thoughts of saving a bit of money by generating our own power. Most of us never get any further than just thinking about it, but for anyone willing to give it a try we are very fortunate in that we live in a time at which technology has delivered many new components that make it a much more straightforward prospect than it used to be. Electronic inverters, efficient alternators, and electronic battery management systems are all easy to find via the internet, and are thus only a matter of waiting for the courier to arrive.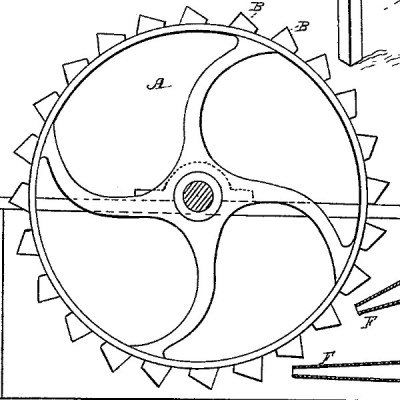 [Frédéric Waltzing] is lucky enough to have access to a 135 foot (38 metre) head of water that those of us in flatter environments could only dream of. He's used it to generate his own power using a modestly sized but very effective turbine, and he documented it in a Youtube video which you can see below the break.
He brings the water to his turbine house through a 1.5 inch plastic pipe, in which he maintains a 55PSI closed pressure that drops to 37PSI when the system is running. His Pelton wheel develops 835RPM, from which a small permanent magnet alternator provides 6.3A for his battery management system. An Enerwatt 2KW inverter provides useful power from the system.
This hydroelectric installation might not be very large, but its key is not in its size but that it can run continuously. A continuous free 6.3A charge can store up a lot of energy for those times when you need it.
It's good to see such a well-assembled small hydro setup. The last one we featured was a little more basic, being made entirely from trash, but before that we showed you one made from a former washing machine.