Join [Sylvia Wu], a Senior Manufacturing Engineer at Fictiv, for this week's Hack Chat. [Sylvia's] work at Fictiv gives her a unique viewpoint for modern manufacturing. The company connects engineers with rapid manufacturing by taking in a design and routing it to a shop that has the tools and time to fabricate the part quickly. This means seeing the same silly mistakes over and over again, but also catching the coolest new tricks as they pass by. She also spends time tearing apart consumer products to see how they have been manufactured, adding to their arsenal of available processes, both time-tested and newfangled.
Anyone interested manufacturing needs to get in on this Hack Chat. Mark your calendar for this Friday, 3/10 at noon PST (20:00 UTC)
Here's How To Take Part: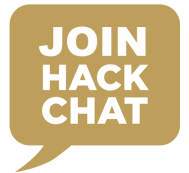 Our Hack Chats are live community events on the Hackaday.io Hack Chat group messaging.
Log into Hackaday.io, visit that page, and look for the 'Join this Project' Button. Once you're part of the project, the button will change to 'Team Messaging', which takes you directly to the Hack Chat.
You don't have to wait until Friday; join whenever you want and you can see what the community is talking about.
Upcoming Hack Chats
On Friday March 17th the Hack Chat features chip design for oscilloscopes with engineers from Keysight.