Today the 2017 Hackaday Prize begins!
This is Hackaday's global engineering initiative that encourages people to direct their skill and energy to make the world a better place. We call it the Hackaday Prize, but it's far more than that. Join a community of talented people who enrich their own lives by seeking out new challenges and new technologies, then pioneers a way to combine them to Build Something that Matters. Show us your build by starting a Hackaday.io project page and enter today!
You Have Every Reason to Get Involved
The Hackaday Prize truly has something for everyone. Making the world a better place doesn't end with a grand prize for a single build. Just by talking about your ideas and sharing your excitement you become the inspiration for this and every successive generation of problem solvers. But yes, there are prizes — a lot of prizes — and they're spectacular.
We have over $250,000 in cash going out to hundreds of entries this year. The Grand Prize of $50,000 is joined once again this year by the Best Product Prize of $30,000. Four other entries will place second through fifth and receive $20k, $15k, $10k, and $5k respectively.
But the breadth of entries is too great to stop at that. We'll select 120 projects as finalists and award each $1000. You can even get in on Seed Funding starting right away. We're saving those details for the end of this announcement.
How Do I Build Something that Matters?
Whoa, all this talk of prizes, but you want to know what kind of hardware will be a hit for the Hackaday Prize? Here's what you need to know: you can enter your project at any time from now until October 16th. But the exact time that you enter matters.
Your best bet is to get started right away. The first challenge of the Hackaday Prize is: Design Your Concept. Every great build starts with a plan and this is the time to show us what you got. The key is to consider if the project benefits society in some way. Show us how, document your build plan, and you can be one of the first twenty finalists to receive $1k cash and move on to compete for the big prizes.
We'll have four more challenges that focus on different types of entries. You only need to enter one challenge, but you may choose to enter (and win) as many of the five challenges as you wish. We'll be looking for connected devices that don't suck Internet of Useful Things during the IuT ! IoT challenge. After that, it's on to all things mobile with the Wheels, Wings, and Walkers challenge. Assistive Technology challenges you to make the world a better place for the physically or mentally challenged and aging or sick people of the world. And finally, a Hackaday favorite closes the challenge rounds with Anything Goes — as long as it clearly benefits society. Each of these five challenges will yield twenty finalists who receive $1000. That's $100k!
The Return of Best Product
Two years ago we tried something new by adding the Best Product Prize to the mix and it was an enormous hit. We're happy to be able to bring it back again this year.
There is a difficult path from a working prototype to a product ready for its audience. As hardware development is unlocked for an ever wider engineering community, we want to see the path made wider so that the journey becomes easier. Best Product is designed to do just that.
Any Hackaday Prize entry may also choose to compete and be named the Best Product (receiving much deserved recognition as well as the addition $30k prize). You need to submit your entry no later than July 24th, which includes full documentation of the project as well as a bill of materials used in the build. We'll select twenty finalists (sending $1k to each) who will then need to deliver three working beta test units for the final judging round of the Best Product.
How Can We Pick the Top Entries?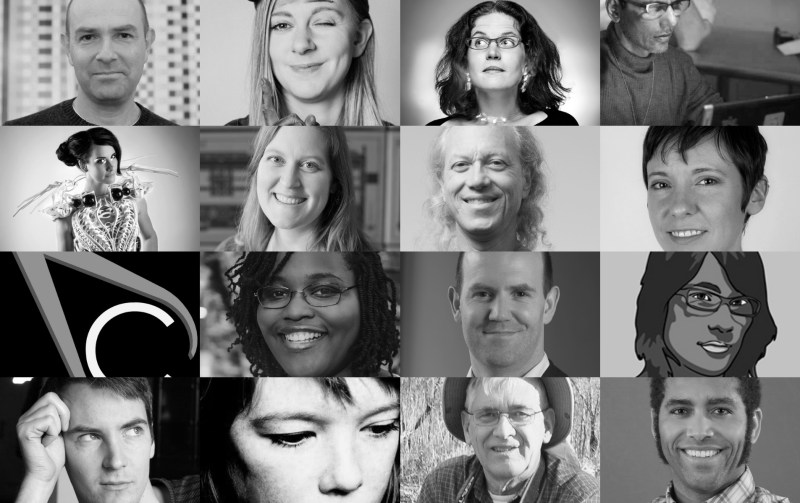 One amazing part of the Hackaday Prize family are the world-renowned experts who donate their time and talent as Judges. They are just as eager as everyone else to see all of this creative energy focused on solving the problems facing our civilization.
Learn more about all of these amazing people on the Hackaday Prize page.
One Last Thing: Seed Funding
When realized to their full potential, design concepts should knock the socks off of anyone who reads through them. Because of this we have one more thing in store for you during the first challenge which starts right now.
Entries with the most likes at the end of the first round will split $4,000. Each time someone on Hackaday.io "likes" your project it will move a bit higher on the leaderboard found on the Hackaday Prize page. The top projects will receive $1 for each like, with a max of $200 per entry so that at least twenty will win (but likely many more).
This seed funding is a little push to help offset the cost of building prototypes. But it really comes down to your decision to make the time and to make a difference. Enter your project in the Hackaday Prize now.