Children of the 1980s who had an interest in technology were lucky indeed. As well as the first generations of home computers at their disposal they had the expectation to program them, something which the generation that followed had lost.
Traditional children's publishers enthusiastically embraced the home computer boom, and probably for the only time in history there were books aimed at children covering subjects like machine code, or interfacing to microprocessors.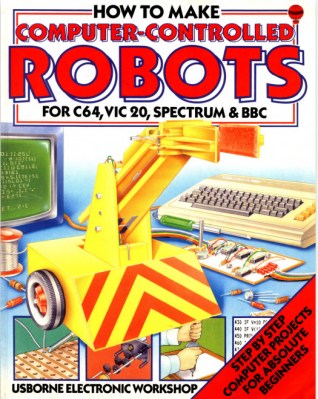 If you are British, the most memorable of these books came from Usborne Publishing. Their format of colourful cartoons and easy to digest layout have made them something of a cult object among the now-grown-up generation who first received them, and Usborne themselves have cleverly exploited their heritage to promote their current offerings by releasing some of them as PDFs. And now, to promote their latest title, "Coding For Beginners Using Python", they've released five more (scroll down to see). Titles are "Practice Your BASIC", "Better BASIC", "Computer Controlled Robots", "Experiments With Your Computer", and "Keyboards & Computer Music", which join the fifteen they've already released.
Obviously they are heavily based around the microcomputers of the 1980s, but of course for most Hackaday readers that will be their chief attraction. Either way they're an interesting read, and should you happen to have a few old micros lying around then maybe you could have a go at some of the projects.
If the BASIC listings are a little foreign to you, might we suggest some places to find BASIC information.