At Hackaday, we're tapped into Hacker Culture. This goes far beyond a choice of operating system (Arch Linux, or more correctly, 'Arch GNU/Linux', or as I've recently taken to calling it, 'Arch GNU plus Linux').  This culture infects every fiber of our soul, from music (DEF CON's station on Soma FM), our choice in outerwear (black hoodies, duh), and our choice in laptops (covered in stickers). We all wear uniforms, although a gaggle of computer science and electronics nerds all wearing black t-shirts won't tell you that. We all conform, whether we're aware of it or not.
Despite a standardized uniform for this subculture, one small detail of this Hacker Uniform has remained unresolved for decades. Are one-hole or three-hole balaclavas best for hacking? Which balaclava is best for stealing bank accounts and hacking into NASA computers? What offers the best protection from precipitating ones and zeros in a real-life Matrix screensaver?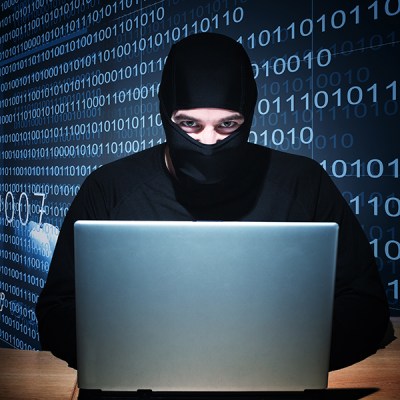 We've come a long way in hacker fashion since the days of sleeveless leather jackets and rollerblades. Since the early 2000s — around the time anyone could upload pictures to stock photo sites — the defacto hacker uniform has been the balaclava.
Still, some hackers wear Converse, some hackers wear Vans, some wear one-hole balaclavas, and others sport the three-hole when they're busy stealing your identity. Which one is best? Which kind of balaclava is best for pentesting? These are vital questions to the hacker community.
During his talk at ClavaCon 2015, 1337 hacker [xxXXStealinzYourzData420XXxx] spoke on the merits of the three-hole variety: "I like the three-hole version because your mouth is uncovered. That makes it easy to guzzle my favorite drink, vodka and Baja Blast Mountain Dew".
However, there is little consensus in the community. Speaking at PenTestersAnonymousNoNotThatKindOfPen 2016, hacker [AllTheCool] opined on the subject: "Let's be frank for a moment. While very few people can argue against the utility of the three-hole balaclava, it is by no means a fashionable piece of headwear. My job — hacking your private information — involves sitting alone in front of a computer for up to twenty hours at a time. I need to look good, even though no one will see me. The three-hole 'clava just looks terrible, and they rarely fit well."
So there you have it. Utility versus fashion, a never ending argument brought to hacker culture. But what if there were a solution?
The two-hole variant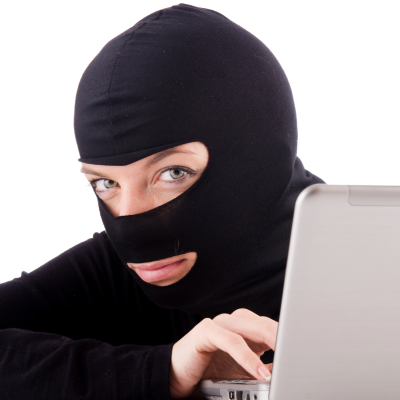 Even in this discussion of the merits of a one-hole versus three-hole balaclavas, there is another option. The two-hole balaclava. The rare two-hole variant is something of a hybrid of the one-hole and three-hole. Like the one-hole balaclava, there's a single slit for both eyes. Like the three-hole balaclava, there's a hole for your mouth.
By any measure, this is a rare variant of the hacker's favorite headwear. It's difficult to find a two-hole balaclava on Amazon, AliExpress, or Taobao.
In a 2014 FBI study, it was found that only 0.3% of hackers wear a two-hole balaclava. Additionally, in a 2012 survey, it was found less than one percent of NSA contractors chose the two-hole variant for their uniform. Despite these statistics, there are marked advantages to the two-hole balaclava. First, with the uncovered mouth, it's possible to consume alcohol. Second, the larger, single eye hole is far more fashionable. Fashion and functionality, what more could you want?
Unfortunately, the two-hole balaclava seems to suffer the fate of all practical fashion. Socks and sandals are eminently practical, but we just don't do it because that's a fashion faux pas. Cargo shorts are the perfect garment, but you won't find them on the cover of GQ. So it is with the two-hole balaclava; no one wears them because everyone wears either a one-hole or three-hole balaclava.
While the merits of a two-hole balaclava are obvious, hackers still rely on the more fashionable versions for stealing data, credit card information, and social security numbers. We're right where we started from, wondering which version is best for hacking, so we're turning this over to the Hackaday community: Which balaclava do you wear when hacking, and why? It's an intractable problem, yes, but still one that merits discussion. Leave your thoughts in the comments.