Food-grade 3D printing filament is on the rise and it is nice to have a custom coffee mug in the office to instill a little envy in the locals. [Stefan] took it upon himself to create a Mocha Machine that he would 3D print and test the boundaries of his filament.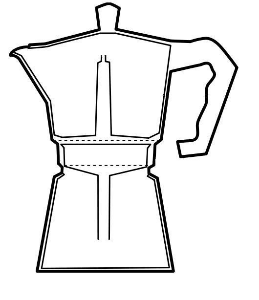 [Stefan] used Fusion 360 to replicate the famous Bialetti Moka Express pot in it true octagonal shape. Since the pot brews coffee under pressure, he tested tolerances in Fusion 360 to make sure all the thicknesses were right. While the design was being printed, a steel washer was added to facilitate induction heating since you can't really put a plastic pot over a flame. The print uses Formfutura Volcano PLA which is annealed for an hour at 110 degrees Celsius.
Below is a video of the whole process and though the material may not be food grade, the project is definitely a step in the right direction. Since the printed parts can withstand temperatures of up to 160 degrees Celsius, projects that involve boiling water or experiments with crystallization can benefit from a custom design.
We really hope to see more projects that use this technique, however, for those looking at their coffee machine right now, take a look at more coffee machine hacks as well as alarm clock hacks to get the coffee brewing in the morning.
Thanks for the tip [Nils Hitze] Continue reading "DIY Mocha Cooker" →