Do you have your tickets for Hackaday Belgrade? Our premiere European conference is on 26 May and tickets are on a rapid trajectory to sell out.
Those of you weighing the idea of presenting a talk, you now have less than one week to get your proposal to us. While we have already accepted several exemplary talks, final decisions won't be made until after the submission deadline passes on Sunday, March 4th.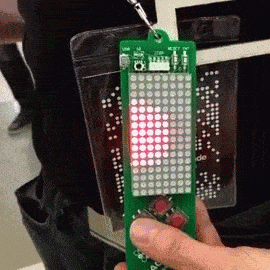 What kind of talks are we looking for? We'd love to have a few talks about the demoscene. The conference badge this year is a full-blown retrocomputer, and we're working on a BASIC for it. If you can push pixels on a Comodore 64, we'd love to hear you talk about it. We're also suckers for the lesser known stories of tech history (Mike Harrison's talk on the Eidophor projector tech all but forgotten to history was a delight).
We're always interested in creative design; think circuit boards that aren't square and enclosures that go beyond just putting something in a simple box. And of course we're forever in search of the rare gems that share a glimpse of the research world, like this computing cluster built to get around limited supercomputer time when calculating quantum effect simulations.
These are great talks presented to an audience hungry to share your excitement. Get those proposals in by the end of this weekend!