Somewhere at the intersection of microcontrollers, open source toolchains, the Maker Movement, and the march of technology, there's a fuzzy concept that can best be described as robotics or physical computing. Instead of a computer in a box or a dumb microcontroller, these projects interact with the outside world. Whether that's through the Internet, tapping a bunch of sensors, or just waving the arm of a servo around, there's a need for a platform that actually does all of this stuff. For this week's Hack Chat, we're going to be talking all about creative and interactive robots, and you're invited.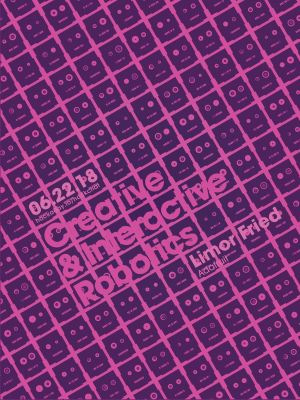 Our guest for this week's Hack Chat will be Limor "Ladyada" Fried, the founder of Adafruit, and someone who needs no introduction but we're going to do it anyway. Adafruit began as a weird side project selling exact reproductions of the Roland TB-303, building cell phone jammers, and making guides to build your own USB power bank before USB power banks were a thing. This has grown into Adafruit, a company with over 100 employees in the heart of New York City, one of the best places for learning and making electronics, and a place that does everything Open Source with zero loans or VC money. By any objective measure, Adafruit has become the most successful business story to come out of the Maker Movement, however nebulously that can be defined.
This week the Hack Chat will be focused on the CRICKIT, the Creative Robotics and Interactive Construction Kit. The CRICKIT is an add-on to Adafruit's Circuit Playground that allows you to build your own robot with CircuitPython, MakeCode, or just Arduino. There's support for arts, crafts, sensors, audio, animatronics, physical computing, kinetic sculptures, science experiments, and just about anything else you can think of. Need an example? Here's Blue Öyster Cult. Here's that robot that came with the NES. It's all great fun.
You are, of course, encouraged to add your own questions to the discussion. You can do that by leaving a comment on the Hack Chat Event Page and we'll put that in the queue for the Hack Chat discussion.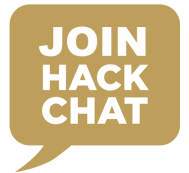 Our Hack Chats are live community events on the Hackaday.io Hack Chat group messaging. This week is just like any other, and we'll be gathering 'round our video terminals at noon, Pacific, on Friday, June 22nd.  Here's a clock counting down the time until the Hack Chat starts.
Click that speech bubble to the right, and you'll be taken directly to the Hack Chat group on Hackaday.io.
You don't have to wait until Friday; join whenever you want and you can see what the community is talking about.