Quite often we see applications of hacking and DIY in the medical field. From 3D printed prosthetics to hacked insulin pumps, there's a wide variety of stuff you can do, but what about psychology? That's what our Hack Chat this Friday is all about.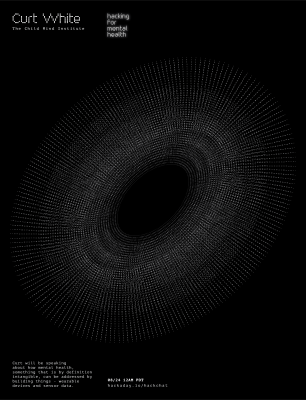 Our guest for this week's Hack Chat is Curt White. He's been building medical devices for years, and when he's not doing that he's creating interactive installation art and costumes. At work he's a device and sensor developer at the Child mind Institute MATTER Lab where he designs and researches wearable medical devices for children with mental health issues. He's currently working on gesture detection using wearables, machine learning optimized for microcontrollers, and building and fixing prototypes.
For this hack chat, we'll talk about how mental health can be addressed by building things with a focus on wearable devices and sensor data. How are wearables challenging the outdated and arbitrary classification of psychiatric disorders, and what is the potential for audio, EEG, and fMRI to help us progress beyond checklist diagnosis? We'll also talk about:
Hacking for mental health
Addressing the intangible with the tangible
Working with medical researchers
The fact that you don't need an IRB if you don't accept federal funding, or are working in Belize.
You are, of course, encouraged to add your own questions to the discussion. You can do that by leaving a comment on the Hacking For Mental Health Event Page and we'll put that in the queue for the Hack Chat discussion.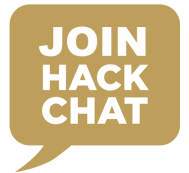 Our Hack Chats are live community events on the Hackaday.io Hack Chat group messaging. This week is just like any other, and we'll be gathering 'round our video terminals at noon, Pacific, on Friday, August 24th. Need a countdown timer? Go go go
Click that speech bubble to the right, and you'll be taken directly to the Hack Chat group on Hackaday.io.
You don't have to wait until Friday; join whenever you want and you can see what the community is talking about.