What is crypto? Crypto means 'hidden', and it's meant 'hidden' since before the Greek alphabet was written, but don't let that stop you from arguing. For this week's Hack Chat, we're going to be talking all about cryptography, a medium of exchange for secrets. If you need confidentiality, integrity, or authenticity, you need cryptography.
Our guest for this week's Hack Chat will be none other than Nick Sayer. Nick is a frequent attendee of the Hackaday meetups and he's been building gadgets and gizmos and selling them on Tindie for years now. He's given talks on design for manufacturing. This year, he designed and developed the Orthrus, an appliance that creates a cryptographically secured USB volume from two microSD cards. Basically, it's like the Captain Planet team, only instead of rings, you need all the SD cards, and instead of Captain Planet, you summon your data.
For this week's Hack Chat, we're going to sit down with and talk about all things cryptography, including understanding what you need, what you don't, and picking the correct tools. Items of interest will include:
When cryptography is needed
Cryptography tools
The best practices for cryptography
You are, of course, encouraged to add your own questions to the discussion. You can do that by leaving a comment on the Cryptography Hack Chat and we'll put that in the queue for the Hack Chat discussion.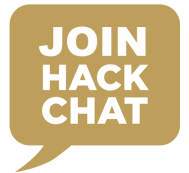 Our Hack Chats are live community events on the Hackaday.io Hack Chat group messaging. This week we'll be sitting down on Friday, November 16th, at noon, Pacific time. If time zones got you down, we have a handy time zone converter.
Click that speech bubble to the right, and you'll be taken directly to the Hack Chat group on Hackaday.io.
You don't have to wait until Friday; join whenever you want and you can see what the community is talking about.