Sometimes you just need to create a creepy robot head and give it an intimidating personality. [Jens] has done just that, and ably so, with his latest eerie creation.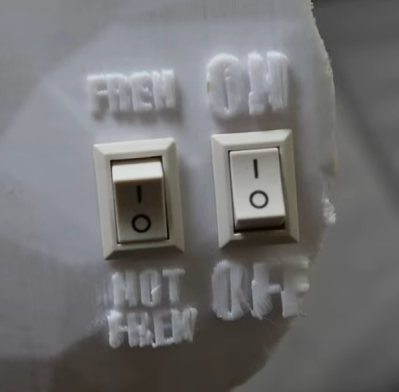 The robot face is introduced to us with a soundtrack befitting Stranger Things, or maybe Luke Million. The build was inspired by The Doorman, a creepy art piece with animatronic eyes. [Jens'] build started with a 3D model of a 3D mask, with the eyes and mouth modified to have rectangular cutouts for LED displays. The displays are run by a Raspberry Pi Pico, which generates a variety of eye and mouth animations. It uses a camera for face tracking, so the robot's evil eyes seem to follow the viewer as they move around. In good form, the face has a simple switch—from good to evil, happy to angry. Or, as [Jens] designates the modes: "Fren" and "Not Fren."
[Jens] does a great job explaining the build, and his acting at the end of the video is absolutely worth a chuckle. Given Halloween is around the corner, why not build five to eight of these, and hide them in your roommate's bedroom?
Video after the break.